Job Description
Senior Buyer – Procurement and Insurance (Finance Office) – 95414
–
(
220001JC
)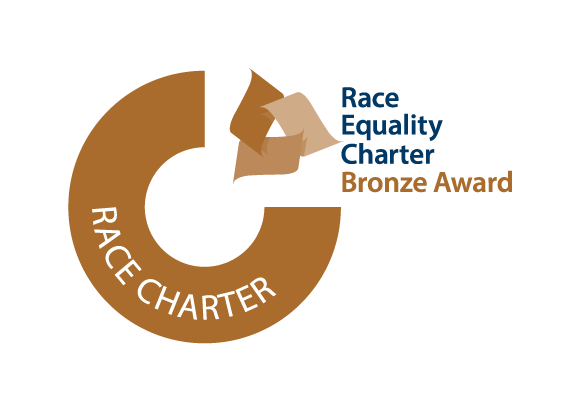 Position Details 
Procurement and Insurance (Finance Office)
Location: University of Birmingham, Edgbaston, Birmingham UK
Full time starting salary is normally in the range £24,291 to £26,094, with potential progression once in post to £30,207
Band – 500
Full Time – Permanent
Closing date – 14th August 2022
Our offer to you
People are at the heart of what we are and do.
The University of Birmingham is proud to have been a part of the City of Birmingham and the wider region for over 100 years, and we are equally proud to be recognised as a leading global university.  We want to attract talented people from across the city and beyond, support them to succeed, and celebrate their success.
We are committed to helping the people who work here to develop through our sector-leading Birmingham Professional programme which provides all professional services staff with development opportunities and the encouragement to reach their full potential.  With almost 5,000 professional services jobs in a wide-range of functions in Edgbaston and in our campus in Dubai, there are plenty of opportunities for you to be able to develop your career at the University.
We believe there is no such thing as a typical member of staff and that diversity is a source of strength that underpins the exchange of ideas, innovation, and debate.  We warmly welcome people from all backgrounds and are committed to fostering an inclusive environment where diversity is at the heart of who and what we are, and how we work.
Supporting our people to achieve a healthy work/life balance is important both to our employees and to the success of the University and, depending on the role, we offer a variety of flexible working arrangements.  We therefore welcome discussions on all forms of flexible working.  In addition, you will receive a generous package of benefits including 40 days paid holiday a year, one paid day a year for volunteering, occupational sick pay, and a pension scheme. We also have three high quality subsidised day nurseries.
The University is situated in leafy Edgbaston and there are excellent transport links to our beautiful campus, including main bus routes and a train station on site.  On campus we have a state-of-the-art sports centre with pool, shops, places to eat and drink, our own art gallery, museum and botanical gardens.
Find out more about the benefits of working for the University of Birmingham
Working Context
The Procurement and Insurance Division of the Finance Office has overall responsibility for all matters related to effective and efficient Procurement of Goods and Services within the University. They have a key role to play in ensuring the achievement of best value for money in the utilisation of the University's £230m non-pay budget and in ensuring that statutory obligations relating to all matters connected to Procurement are observed and fulfilled. The Division also ensures that commercial risks and the University's supplier base are evaluated and adequately managed.
The Buying Team is a new department which will change the way procurement is across the whole University. This is linked to the University strategy to gain tighter control over requisitioning and coordinate overall spend, the function will support the delivery of additional savings via improved; procurement, order placing and requisitioning.
Job Summary
The post-holder will be expected to process all financial transactions with due regard to the University's financial rules and regulations. This will include providing advice, guidance and resolutions to all service users, assessing, processing, monitoring and reviewing financial transactions whilst maintaining a strong audit trail and developing systems which meet the needs of the University.
The post-holder will also analyse orders processed and make recommendations for contractual improvements and engage in the enhancements of existing arrangements via analysing the order data and assist in improvements. The post-holder will also support development of the wider customer services elements of Buying Team development.
The post-holder will be required to have excellent IT skills, a sound understanding of accounting concepts and strong communication skills to ensure that services can be professionally managed and good relationships are maintained. The post-holder will be required to manage a diverse workload and will be expected to exercise appropriate judgement in processing financial transactions, contribute to finance process reviews to ensure effectiveness, and be involved in ensuring the services provided reflect the changing needs of Professional Services and support the efficiency agenda.
Main Duties
Purchasing
Obtain quotations for purchases, supporting end users in ensuring specifications are accurate and that selected suppliers can provide appropriate goods and services. Ensure that the quotation process is competitive and in line with the University's Procurement policy. Negotiate with suppliers where necessary to ensure value for money is achieved.
Analyse and understand end user requirements and potential supplier capabilities to determine potential suppliers' ability to meet said requirements. Develop expertise in the requirements of common purchases and supplier capabilities to provide expert advice to end users.
Convert requisitions into orders in an accurate and timely manner whilst ensuring compliance with Purchasing Policy, VAT rules, and internal authorisation procedures. Advise staff on purchasing procedures including e-market place, preferred suppliers, alternative suppliers, quotations and financial limits.
Hold a Purchasing Card to enable purchases to be made, subject to budgetary constraints and approval processes. Verify, review and reconcile all Purchasing Card transactions in a timely manner and ensuring appropriateness, effectiveness of use and compliance with the University's procedures.
Reconcile purchasing cards for Buyers and other Senior buyers. Analyse spends to ensure that it is appropriate, has budgetary approval, and incurred pursuant to Procurement policy. Robustly challenge instances where other purchasing methods would be more appropriate. Identify opportunities for on-boarding suppliers paid by purchasing card as approved suppliers and liaise with Strategic Procurement as necessary.
Supervise the day-to-day activities of the Buyers, ensuring accurate and timely completion of all tasks.
Investigate and resolve price variances, liaising with suppliers and end users as appropriate to ensure we are invoiced in accordance with purchase order issued.
Deputise for the Buying Team, Team Leader when required.
Advice and Guidance
Provide expert advice and support in all aspects of purchasing and financial administration to end users.
Represent the Buying Team, Team in University wide discussions in relation to financial administration processes.
Continuous Improvement 
Assist in the development of the Buying Team processes.
Work with Heads of Procurement, Category Managers, and the broader Finance Office in order to develop financial administration into a seamless service which provides value for money, minimises risks and delivers an effective service to all users.
Participate in internal audit reviews and implement agreed audit recommendations within agreed timescales.
Take responsibility for keeping up-to-date with developments and issues relating to financial administration including VAT, legislative changes.
Other Duties 
Undertake any other tasks which are considered appropriate within the scope of this role and commensurate with its grading.
Knowledge, Skills, Qualifications & Experience Required
Knowledge
–    Use of IT including; Microsoft Word, Excel, PowerPoint and Outlook including financial systems (Oracle or equivalent) and the ability to create, maintain and manipulate spreadsheets and to understand and interpret the information contained in them.
–    Demonstrable experience of Finance Administration ideally within a Higher Education environment or able to demonstrate equivalent relevant experience.
Skills
–    Excellent written and verbal communication skills.
–    Computer skills in general but in particular the ability to develop appropriate level of skills in the use of specific software applications, for example, the University's commitment accounting and purchase to pay systems.
–    A sound demonstrable understanding of accounting concepts and accounting principles.
–    Good written and oral communications skills for a wide variety of situations.
–    Strong ability for attention to detail.
–    Ability to work independently and accurately whilst adhering to deadlines and operate as an effective team member in a busy environment.
–    Able to demonstrate ability to work on several tasks simultaneously and creatively solving problems using own initiative seeking advice where required.
–    Ability to maintain strong audit trail.
–    Excellent customer service skills with an approachable and professional attitude and the ability to communicate effectively and courteously at all levels.
Qualifications
–    Minimum of 5 GCSE's or equivalent, including passes in English and Mathematics, or substantial experience.
–    AAT qualification (desirable).
Experience
–    Significant experience of working in an office environment with a track record of working as a team member and the ability to relate to, and work with, a range of people at all levels within the University and outside organisations.
–    Proven ability to provide expert advice and guidance that supports business decision making.
–    Excellent interpersonal skills.
–    Experience of dealing with people at all levels external to the Team and the organisation.
–    Experience of working in a customer focused office environment.
Informal enquires to Paula Fernandes, email: p.fernandes@bham.ac.uk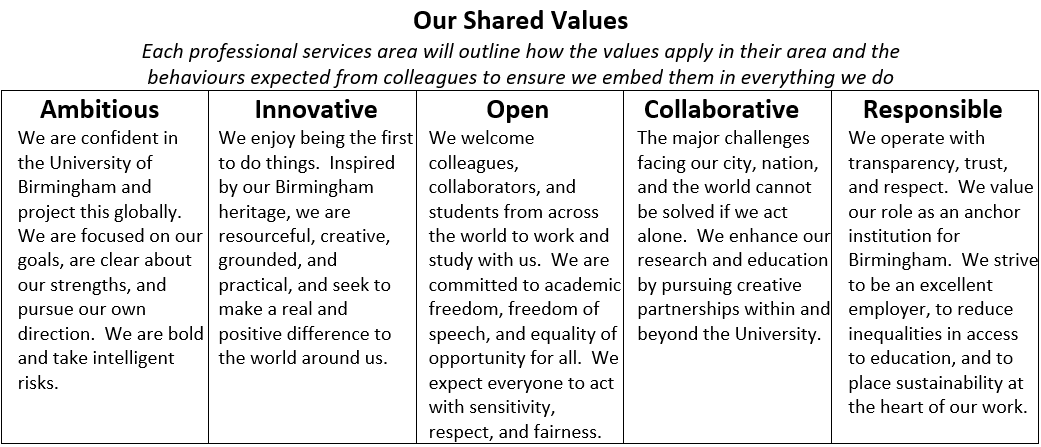 Valuing excellence, sustaining investment 
We value diversity and inclusion at the University of Birmingham and welcome applications from all sections of the community and are open to discussions around all forms of flexible working.
Primary Location
 GB-GB-Birmingham
Job
 Clerical/Administrative
Organization
 Finance Office
Job Posting
 27.07.2022, 5:44:19 PM
Grade (for job description)
Band 500
Salary (Pay Basis)
 24,291.00
Advert Close Date
 14.08.2022, 11:59:00 PM
Other jobs you may like