Job Description
'Research Fellow in Algorithmic Governance – Birmingham Law School – 82099
–
(
2200013B
)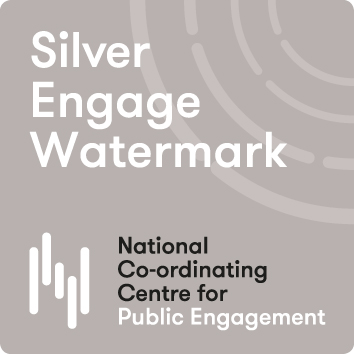 Position Details
Birmingham Law School
Location: University of Birmingham, Edgbaston, Birmingham UK
Full time starting salary is normally in the range £31,406 to £40,927, with potential progression once in post to £43,434.
Grade 7
Full Time, Fixed Term contract up to October 2025.
Closing date: 31st August 2022
Role Summary
The University of Birmingham seeks to employ a Research Fellow with training in law and additional expertise in one or more related fields of academic inquiry in the humanities and social sciences (specified below). The Research Fellow will undertake research that critically examines the nature, impact and implications of datafication, digital transformation, the embrace of automation, artificial intelligence and automated decision-making (ADM) systems, and their novel challenges for regulation and governance.  The Research Fellow will be attached to the Birmingham Law School, and will work both in collaboration with, and under the direction of, Professor Karen Yeung, as well as engaging in independent academic research.
The objective of the Fellowship is to provide an early career academic with exceptional research potential and a strong interest in the governance in a digital age (broadly understood), including the use of AI and other related technologies, with a unique development opportunity.  It is intended to enable the Fellow to develop as a scholar and work in collaboration with, and be mentored by, Professor Karen Yeung  (the 'Principal Investigator' (PI))– a world-leading scholar in algorithmic governance undertaking cutting-edge research at the frontiers of law, governance and computer science with extensive engagement in policy-making.  The Fellow must have the necessary competences and motivation to undertake independent academic research, a keen interest in working collaboratively in a cross-disciplinary manner to generate research insight, and a willingness to undertake research and research related tasks as directed.  The Fellow will be a member of the PI's research group – the Legal, Ethical and Accountable Digital Society (LEADS) Lab – and will be expected to engage in activities within a vibrant mini-community of scholars with common interests in critically investigating on-going impacts and implications of digitisation and datafication in society.
This is a fixed term appointment for three years commencing in or around October 2022.
The post will be based within Birmingham Law School at the University of Birmingham (Edgbaston Campus) and will be line managed by Professor Karen Yeung.
Main Duties
As a Research Fellow you will be required to devote approximately 50% of your time undertaking an independent research project ('Research Project' as agreed with the PI) while the remaining 50% of the time will be split between collaborative research work on matters of joint interest as agreed with the PI ('Collaborative Projects') and undertaking research and research-related tasks under the PI's instruction and direction ('Research Support').
The Research Fellow will be required to successfully undertake and complete the agreed Research Project and Collaborative Projects and to undertake Research Support.  The precise nature of the specific research tasks that this will entail shall depend upon the agreed Projects, and on the on-going research and research-related needs of the PI, but are likely to include:
undertaking primary research, including developing and implementing strategies for systematically identifying, collecting, managing and analysing (research-related) data (including field work if applicable);
undertaking secondary research tasks, including the conduct of academic and 'grey' literature reviews on a wide and varied range of issues, across various academic disciplines;
acquire and develop new skills, methods and acquire knowledge necessary to understand and integrate academic insights from disciplinary perspectives in which the Fellow may not have formal training;
analyse primary and secondary data, developing and refining research findings, formulating and revising arguments, and engaging in critical scholarly reflection to develop insights arising from emerging research findings, working both independently and in collaboration with the PI;
develop and draft research outputs for publication in respected peer-review academic journals and other academic outlets, critically reviewing, proofreading, checking references and sources, and commenting on draft papers and publications for academic and policy-oriented outlets;
develop, draft and submit research grant and other funding applications;
communicate and disseminate research findings through a variety of channels, including conferences, workshops, seminars and events both internally and externally;
engage with relevant stakeholder communities (including policy-makers, civil society organisations, and industry representatives) to stimulate and support high quality and socially valuable research impact;
undertake administrative and organisational tasks necessary or desirable to facilitate the efficient and effective conduct of the Research Project and Collaborative Projects to produce excellent quality research;
monitor and stay abreast of significant academic and policy developments
develop and draft academic and policy-relevant blog posts, policy briefs and responses to policy consultations;
draft presentation slides and lecture outlines to support research dissemination;
participate actively in the life of the Law School,  undertaking research-related administrative tasks to support the including the PI's LEADS research lab academic activites, leadership and public policy work, including attendance and support for academic and academic-related events taking place both inside and outside the University;
attending and representing the PI at various academic and/or policy-related events, including the presentation of research outputs as appropriate;
ensure that the Research Project and Collaborative Projects are undertaken in a manner that complies with principles of research ethics and data protection laws.
Person Specification
Essential
Candidates must have a multidisciplinary background with an undergraduate degree in Law (or a closely related discipline) and have, by the post-starting date, completed (or be close to completing) a PhD in Law or alternatively a PhD in one of the following related fields of social science or humanities:
Applied Ethics (including digital ethics, data ethics, AI ethics, machine ethics, bioethics, philosophy of science/technology);
Sociology (including Science and Technology Studies, the sociology of science, digital sociology or digital anthropology, critical software studies, critical algorithm/data studies);
Politics (including political theory, political philosophy, political science, political economy); or
Public Policy, Public Administration and Organisational Studies (broadly defined) with an interest in critical studies of innovation, science and technology.
The successful candidate must demonstrate:
Meaningful research expertise concerning some aspect of digital transformation, with potential to develop a body of high-quality publications in peer-reviewed journals and potential to develop a national/international reputation for research in the area of your expertise;
Outstanding analytic ability, including the ability to develop and construct arguments and communicate ideas in written form with precision, clarity, rigour and care, including careful attention to detail;
Excellent organizational, collaboration and communication skills, including demonstrable success in working with others to achieve shared objectives, particularly under time pressure;
Interest in, and willingness to undertake, interdisciplinary training and research at the intersection between law, ethics and computer science;
A keen interest and desire to engage in academic collaborations with Prof Yeung, and a willingness to work under her direction, and develop and refine high level analytical skills;
Demonstrable high-level capacity to undertake independent, original research in a serious and sustained manner at a very high level, capable of producing papers publishable in premier peer-review academic outlets;
Outstanding fluency in English;
A professional work ethic of sustained diligence, care and demonstrable capacity to work under pressure and meet deadlines and to seek assistance when appropriate and necessary.
Desirable
Demonstrated experience or interest in interdisciplinary research, including an understanding of the importance of research methods and methodology;
An interest in, and basic conceptual understanding of, how algorithmic decision-making systems work, including data-driven systems which utilise machine learning techniques;
A demonstrated track record of high-quality analytic ability, academic writing skills and exceptional potential to produce high quality peer-reviewed academic publications;
Experience (or demonstrated interest in) contributing to relevant policy debates;
Willingness to attract external funding for research projects;
Creative, critical, independent thinking and problem-solving ability;
Independence, reliability, autonomy; and
First class undergraduate degree and first class Master's level degree qualifications.
How to apply
Informal enquiries are welcome and encouraged. Potential applicants should contact Professor Karen Yeung at k.yeung@bham.ac.uk
Applicants are required to submit the following:
A Research Proposal (not exceeding 2000 words) concerned with critically investigating the nature and significance of networked digital technologies and datafication (broadly understood),  which aligns with Professor Yeung's research interests in the governance of, and through, algorithmic systems ('algorithmic regulation'). Examples of possible topics of interest include: the automation and use of algorithmic decision making in the public sector; responsible governance of software-driven socio-technical systems; the legal, ethical and democratic implications of networked digital technologies; critical perspectives on digital innovation. See Prof Yeung's web profile for more details about her on-going research interests. The proposal must include: (a) Proposal title; (b) Proposal summary (max 500 words); (c) Aims, objectives and research questions; (d) Methodology; (e) Proposed outputs and timescale and (f) Explanation of the alignment between the proposed research and Prof Yeung's on-going research interests.
A curriculum vitae.
A covering letter of no more than 1,500 words that explains why you are interested in the appointment, and the value and benefits that your appointment to the post would bring and for whom.
Academic transcript.
A sample of writing of no more than 5,000 words relevant to the themes of networked digital transformations in society.
The names and emails of two referees (ensuring that you have contacted your referees in advance about your application for this post).
Valuing excellence, sustaining investment
We value diversity and inclusion at the University of Birmingham and welcome applications from all sections of the community and are open to discussions around all forms of flexible working.
Primary Location
 GB-GB-Birmingham
Job
 Academic Non-clinical
Organization
 Birmingham Law School
Job Posting
 08.06.2022, 12:00:00 AM
Salary (Pay Basis)
 31,406.00
Advert Close Date
 31.08.2022, 11:59:00 PM
Fixed Term Contract End Date
01.10.2025
Other jobs you may like