Job Description
Postgraduate Research (PGR) Administrator – Research and Knowledge Transfer – 98677 – Band 500
–
(
2100020Q
)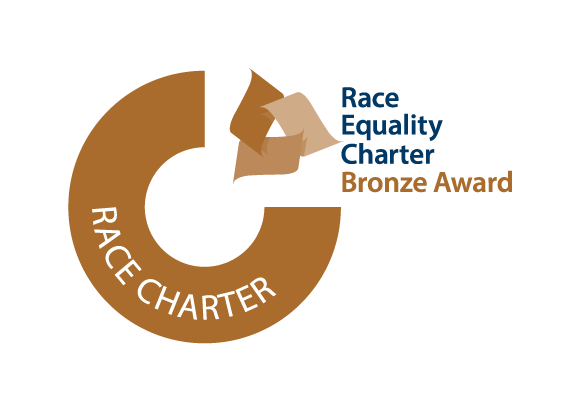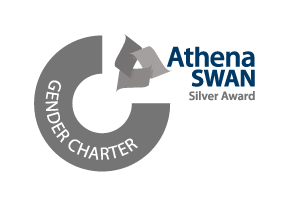 Position Details 
Department of Research and Knowledge Transfer
Location: University of Birmingham, Edgbaston, Birmingham UK
Full time starting salary is normally in the range £23,699 to £25,458, with potential progression once in post to £29,471
Band – 500
Full Time – Fixed Term Contract to 31 October 2022
Closing date: 6th December 2021
Our offer to you
People are at the heart of what we are and do.
The University of Birmingham is proud to have been a part of the City of Birmingham and the wider region for over 100 years, and we are equally proud to be recognised as a leading global university.  We want to attract talented people from across the city and beyond, support them to succeed, and celebrate their success.
We are committed to helping the people who work here to develop through our sector-leading Birmingham Professional programme which provides all professional services staff with development opportunities and the encouragement to reach their full potential.  With almost 5,000 professional services jobs in a wide-range of functions in Edgbaston and in our campus in Dubai, there are plenty of opportunities for you to be able to develop your career at the University.
We believe there is no such thing as a typical member of staff and that diversity is a source of strength that underpins the exchange of ideas, innovation, and debate.  We warmly welcome people from all backgrounds and are committed to fostering an inclusive environment where diversity is at the heart of who and what we are, and how we work.
Supporting our people to achieve a healthy work/life balance is important both to our employees and to the success of the University and, depending on the role, we offer a variety of flexible working arrangements.  We therefore welcome discussions on all forms of flexible working.  In addition, you will receive a generous package of benefits including 40 days paid holiday a year, one paid day a year for volunteering, occupational sick pay, and a pension scheme. We also have three high quality subsidised day nurseries.
The University is situated in leafy Edgbaston and there are excellent transport links to our beautiful campus, including main bus routes and a train station on site.  On campus we have a state-of-the-art sports centre with pool, shops, places to eat and drink, our own art gallery, museum and botanical gardens.
Find out more about the benefits of working for the University of Birmingham
Background
The College Graduate School sits  within the College's Research & Knowledge Transfer Office in the College of Medical & Dental Sciences and is responsible for the delivery of PhD, MD, MRes and MSc by research programmes. The College Graduate School has a College PGR lead plus Institute PGR leads who have academic responsibility for postgraduate researchers across the College.
Summary of Role
This post offers comprehensive administrative support to Postgraduate Research Programmes within the College of Medical Sciences and provides a service to the PGRs & academic staff within the range of programmes offered. The post holder will have a specialist knowledge of the programmes in their area and develop a wide range of skills both technical and administrative to ensure excellent customer service is provided. The post holder will work on their own initiative and exercise a high level of judgement, skill and understanding to conceive, develop and implement long term improvements to service delivery and effective ways of working within their areas of responsibility. The post holder will work within a team of administrators who share responsibility for the activities in hand, but will also have the opportunity to lead on given tasks within that team.
The postholder will be the main point of contact for postgraduate research matters within the Institutes of Cancer & Genomic Sciences and Cardiovascular Sciences, having direct contact with UK and international students, external Peer Reviewers, academic staff and staff from University Centre.  The postholder will advise the Institute PGR lead on policy and procedural matters relating to PGRs and be responsible for the administration of the PGRs programmes within these Institutes including design and enforcement of systems, both paper and electronic, to ensure the smooth running of the administrative process.
The post holder is required to have in-depth knowledge of University systems to ensure students are registered correctly; they transfer status at appropriate times, and make recommendations to academic supervisors as appropriate.  The post holder is seen as the expert advisor to the Institute PGR lead and all academic supervisors in the Institutes..
Main duties
Institute Postgraduate Research administration and management
To have sole responsibility for all enquiries and correspondence for prospective postgraduate researchers (PhD, MD, MSc by Research and MRes), advising them on the criteria for the application process in accordance with University and College Graduate School regulations, including fee structures and entry requirements. This will require the postholder to use their own initiative in responding to enquiries from prospective students and refer on as appropriate.
Manage the process of individual postgraduate researcher applications: Processing AV2s, applications forms and liaising with Admissions and Registry to ensure that postgraduate researchers are registered.
Responsible for reporting and recording postgraduate researcher attendance in accordance with UKVI guidelines and programme requirements
Responsible for the administration of the Annual Progress Review of PGRs to include distribution of reports to co-ordinators, collating student progress review decisions, completing End of Session and follow up on any actions arising
Organise and participate in the Institute PGR Committee Meetings and taking minutes
Ensure correct processes are followed in regard Leave of Absence & Extension requests, Reasonable Diligence, maternity and paternity leave, sickness and plagiarism.
Regular communication with the Operations Manager (PGR) to ensure compliance with College policy and procedures and cascade information to both academics and postgraduate researchers within the School.
MRes Programme Support
Responsible for update and maintenance of student data e.g. module registrations,
Responsible for allocation and maintenance of student groups/optional elements
Responsible for production and presentation of student handbooks
Responsible for the maintenance and update of the virtual learning environment
Responsible for dissemination of accurate data to stakeholders
Act as the primary contact for stakeholders (internal and external)
Responsible for reporting and recording student attendance in accordance with UKVI guidelines and programme requirements
Responsible for the administration of student assessments in accordance with College and University requirements – reporting non-compliance where necessary
Have shared responsibility for the maintenance and update of the programme delivery plan and associated processes and procedures
Have shared responsibility for the annual programme and module review process
Assessment and Progression
Responsible for the accuracy of student data used to inform the examination process
Responsible for the production of examination papers following the University guidelines
Responsible for update, following external/internal review, and submission of final documentation to the examinations office
In collaboration with the Academic Team responsible for the scheduling of examinations and recruitment of invigilators
Responsible for creation and dissemination of electronic files to record student marks
Responsible for the production and accuracy of information for presentation to examination boards as needed.
Responsible for the entry, accuracy and release of marks and progress decisions to students and staff as required
General duties
Provide secretarial support to committees, examination boards and working groups as needed
Be prepared and be willing to support Colleagues from other programmes ensuring own workload is not compromised.
Responsible for the generation of purchase orders/invoices as required
Participate and contribute to the development and implementation of systems/processes supporting programmes
To undertake other duties as required by the Operations Manager (PGR) or Senior Professional Services Staff within the College
Provide support for plagiarism as required.
Required Knowledge, Skills, Qualifications, Experience 
Educated to 'A' Level standard with at least GCSE Grade C in Maths and English or equivalent
Significant experience of relevant administration in an education setting
Ability to work and communicate with a diverse range of stakeholders courteously, diplomatically and confidentially.
Demonstrable experience of developing, using and maintaining complex working systems, e.g. a student management system or its equivalent
Ability to work proactively, independently and as part of a team
Able to demonstrate advanced IT skills using the MS Office suite of programmes, Adobe programmes and the ability to develop and maintain web pages. The post holder should also be confident and willing to quickly learn new software packages as required.
Able to demonstrate an ability to manipulate data and apply accurate formulae using excel.
The ability to work flexibly in a fast moving, dynamic environment where change is often required immediately
Able to work under pressure and deal with confidential and sensitive data in accordance with appropriate legislation
Organised and able to prioritise own workload according to changing business needs and daily work constraints
Excellent verbal and written communication with appropriate attention to detail
The ability to use judgement an make appropriate decisions within the constraints of the role
Experience of supporting committees in a secretarial capacity.
Informal enquires to Karen Carter, email: k.s.carter@bham.ac.uk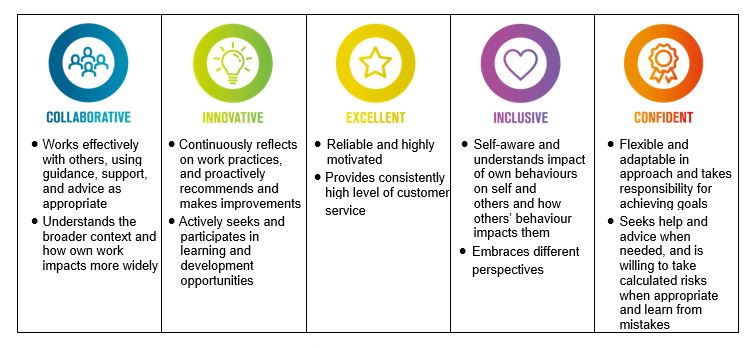 Valuing excellence, sustaining investment 
We value diversity and inclusion at the University of Birmingham and welcome applications from all sections of the community and are open to discussions around all forms of flexible working.
Primary Location
 GB-GB-Birmingham
Job
 Clerical/Administrative
Organization
 MDS – Research and Knowledge Transfer
Job Posting
 15.11.2021, 12:00:00 AM
Grade (for job description)
Band 500
Salary (Pay Basis)
 23,699.00
Advert Close Date
 06.12.2021, 11:59:00 PM
Fixed Term Contract End Date
31.10.2022
Other jobs you may like