Job Description
People and Organisational Development (POD) Consultant – People and Organisational Development – 80014 – Grade 8
–
(
2200000Q
)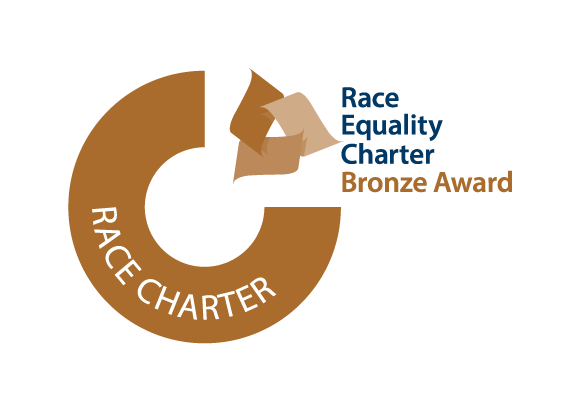 Position Details 
People and Organisational Development
Location: University of Birmingham, Edgbaston, Birmingham UK
Full time starting salary is normally in the range £42,149 to £50,296, with potential progression once in post to £56,587
Grade 8
Full Time – Permanent
Closing date:  30 January 2022
Job Summary
The main purpose of the role is to support the development of the skills and capabilities of the University's workforce, and act as an enabler to the successful delivery of the University's strategy. The POD consultant supports the Assistant Director of HR – POD and works closely with the Senior POD consultant, College Heads of HR / Head of HR for Professional Services and senior stakeholders (M3 level) to find solutions to issues involving organisational wide, team and individual development. Working in partnership with leaders and managers across the University to improve the University's overall effectiveness. The POD consultant will provide advice on specialist POD / Learning & Development issues, and help to design and implement various interventions related to staff development.
Main Duties
•    Be a trusted advisor to senior colleagues on all aspects of University wide, team (College, School, Institute, professional service functions) and individual POD challenges / opportunities.
•    Plan, design and implement key POD related project work / consultancy support across the University, allocated by Assistant Director of HR and directly manage key senior stakeholder relationships.
•    Facilitate team development sessions / away days with senior colleagues
•    Ownership for and delivery of various key leadership programmes for senior academic and professional services colleagues.
•    Be a core member of the Coaching academy (1-2-1 coaching of academics and professional service's staff) and actively support its development e.g. co-ordinating CPD events, evaluation, marketing, developing the non-POD coaches.
•    Facilitate action learning sets and create communities of practice for particular grades / roles.
•    Design customised development programmes for specific roles.
•    Support leaders, managers and their teams during periods of significant change.
Person Specification
The POD consultant will have the following combined experience and personal qualities:
Qualifications
•    A degree or equivalent
•    A postgraduate degree (business, psychology) or relevant professional qualification, for example, PG Cert, C&G trainer or CMI/ILM certificate or diploma;
•    Ideally, a coaching accreditation by a recognised body
•    Ideally, accredited in at least one of the following psychometric instruments e.g. MBTI, SDI, Hay, Korn Ferry.
Skills and Experience
•    Experienced designing and delivering Organisational Development / learning and development related interventions.
•    Excellent facilitation skills with credibility at senior levels (academics and professional services).
•    Good knowledge of the whole learning and development cycle, including training needs analysis and evaluation.
•    A good understanding of the Higher Education sector, and the challenges and opportunities faced by the University, and how POD can support this
•    An experienced 1-2-1 coach, able to work with senior academics in coaching and 360 degree feedback exercises.
•    Excellent writing and presentation skills.
•    Demonstrable experience of managing projects from initial concept to delivery.
•    Able to exercise discretion and tact in dealing with matters of a highly confidential nature.
•    Good IT skills, and the ability to learn new IT software.
•    Excellent organisational and administrative skills.
•    An ability to manage competing projects effectively, and be flexible in approach as required to support the POD team's overall effectiveness and delivery requirements.
•    A good team worker who enjoys working in a high performing, close knit team environment
•    The ability to work effectively with staff at different levels of the organisation.
Personal Characteristics
•    A demonstrable passion for both higher education and people development.
•    A high degree of initiative, personal judgement, resourcefulness, resilience, mental toughness, flexibility and a self-motivating approach.
•    The ability to balance the demands of longer term strategic planning with more immediate operational delivery needs.
•    The ability to be highly self-motivated and progress activities with minimal supervision, based on high level direction from POD leadership.
•    Enthusiasm and willingness to meet challenging and competing demands.
•    Excellent interpersonal skills, including political astuteness, tact and diplomacy.
Capabilities
Strategic Thinking and Perspective
•    Demonstrates understanding of the factors in higher education impacting on the University and applies this to own work.
Organisational Understanding
•    Demonstrates understanding of how the University operates and a sensitivity to its political and organisational priorities, and applies this to own work.
Communication
•    Uses a range of communication skills and strategies to gain commitment to action or change.
•    Displays awareness of own impact and tact and diplomacy.
•    The ability to work confidently with senior members of the University and to communicate effectively with all levels of staff.
Working Collaboratively
•    Demonstrates collaborative working, builds open, trusting and effective partnerships.
•    Promotes knowledge sharing, assistance to others and constructive challenge as appropriate.
Performance and Resource Management
•    Actively manages programmes of work to achieve quality standards and targets.
•    Ensures priorities are balanced, taking appropriate action to keep things on track.
Relationships 
The POD consultant will work with a range of people, including:
•    Assistant Director of HR – POD
•    Consultant team (colleagues);
•    POD Trainers
•    POD administration team;
•    Director of HR;
•    HR Management Team;
•    Members of RLG;
•    Heads of Schools;
•    Other College Board stakeholders (e.g. Director of Operations)
•    Academic and professional staff across the University;
•    External suppliers.
Informal enquires to Kate Crane – Assistant Director HR, email: k.crane@bham.ac.uk
Valuing excellence, sustaining investment 
We value diversity and inclusion at the University of Birmingham and welcome applications from all sections of the community and are open to discussions around all forms of flexible working. 
Primary Location
 GB-GB-Birmingham
Job
 Specialist/Professional
Organization
 Human Resources
Job Posting
 06.01.2022, 2:14:29 PM
Grade (for job description)
Grade 8
Salary (Pay Basis)
 42,149.00
Advert Close Date
 30.01.2022, 11:59:00 PM
Other jobs you may like