Job Description
NIHR Global Surgery Programme Manager – Research and Knowledge Transfer – 57664 – Grade 8
–
(
210002B5
)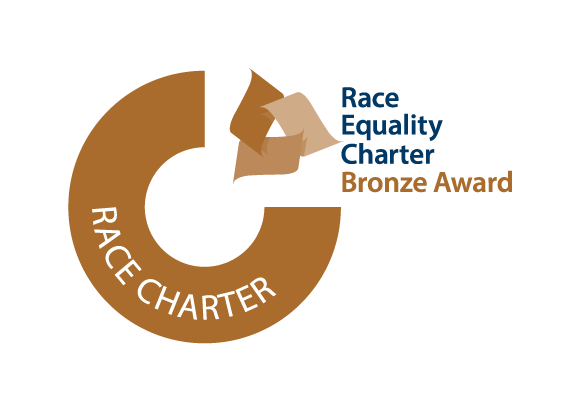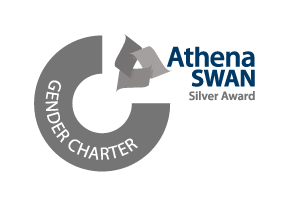 Position Details 
Dearpartment of Research and Knowledge Transfer
Location: University of Birmingham, Edgbaston, Birmingham UK
Full time starting salary is normally in the range £42,149 to £50,296, with potential progression once in post to £56,587
Grade 8
Full Time FTC up to 30 November 2025
Closing date: 31 January 2022
Job Summary
The NIHR has announced its second ever investment in Global Surgery research, awarding a further £7m funding for the NIHR Global Health Research Unit on Global Surgery (GSU) to be led by the University of Birmingham. This investment is for five years and will build capacity through a collaboration of two UK Universities (Birmingham, Edinburgh) and 7 established surgical research hubs across 3 continents (West Africa, South Africa, Central and East Africa, Central America and South Asia). The hubs will extend further into at least 100 hospitals in low and middle-income countries (LMIC) who will collectively carry out research to evaluate and improve surgical practice. The Unit is also developing a capacity building programme that will train medical and non-medical staff from the network.
This role will act as a focal point and facilitator for the development of the Unit. The appointee will have direct line management responsibility for a management team in the UK (~6 staff) and reporting responsibility for the hub managers. They will be responsible for its day to day coordination, financial, project management, administration and support of its aims, with the main aims of:
•    The establishment of a sustainable platform for the conduct of research which is relevant to low and middle-income countries. The consortium will seek substantial additional research income over the five years of the programme to ensure sustainability and core funding for the hubs and wider network, and
•    Overseeing the collaboration in developing and delivering international practice changing trials. This will run in parallel with large cross sectional studies and cohort studies to demonstrate variation in current practice, the burden of disease associated with particular conditions/procedures, and gaps in care provision.
The programme will be developed through the three major components of research, education and training and impact. The main research outputs (clinical trials) will be coordinated through the Birmingham Surgical Trials Consortium (BiSTC), funded by the Royal College of Surgeons for the last five years, and under the leadership of the Birmingham Clinical Trials Unit and Cancer Research Clinical Trials Unit. Education and training will be led from Edinburgh and impact will be led by RCS England.
The overall strategy of the programme is overseen by an independent advisory committee (Chair: Lord Ribeiro) and the executive committee oversees the programme as a whole with the Programme Manager. The Programme Manager will report into the College of Research and Knowledge Transfer office to ensure coordination of research activities through the College and will report directly to the Head of Research Delivery (Dr Claire Potter).
Main duties
The post-holder will lead on the operational support of the NIHR Global Health Research Unit on Global Surgery (GSU).  Specific roles to include:
•    Work with the Directors of the GSU in developing and maintaining a strategic vision for the Unit and establishing its long-term sustainability
•    Deputising for the Directors of the GSU for all administrative matters
•    Overseeing the governance structure of the unit including all Unit's committees, groups and boards, and periodic reports to its Management Grouping
•    Developing and overseeing procedures for the operation of the Unit (with relevant reference to existing University systems), co-operation and communication across the partner institutions coordinating activities and ensuring effective and efficient delivery of all GSU's activities and initiatives
•    Assisting the Directors in ensuring that all reporting and financial requirements of the Unit funder (NIHR) and University are met to the funder(s)
•    Reviewing risks to the Unit and reporting those risks to the Management Group and, liaising with Unit/College/University colleagues to mitigate identified risks
•    Reviewing and monitoring of the successful delivery of aims, objectives and milestones and to report these into the relevant governance bodies and funders
•    Proactive provision of operational support to Unit's members to ensure the delivery of relevant outputs/deliverables from GSU staff and partners
•    Developing and annually updating a five year business plan for the Unit including leading on the operational aspects of the plan. Collection and collation of Unit metrics for inclusion in reports and relevant College/University reports
•    Liaison with NIHR in relation to the development of policies associated with the operational management of the Unit
To manage the £6M budget of the Unit, in accordance with relevant University Research Finance Management systems, to include:
•    Setting annual budgets for each Unit funding stream
•    Monitoring expenditure and producing regular forecast budgets
•    Producing financial reports
•    Advising the GSU Directors and Management on the best use of available funds
To deliver a programme of events and activities to ensure the establishment of an appropriate culture for collaboration and partnership development, such that it promotes and facilitates interdisciplinary and inter-institutional collaboration, including:
•    Responsibility for delivering any research led workshops to inform and encourage partnership development and interdisciplinary working
•    Holding events to promote communication and inform strategy
•    To act as the primary contact for the Unit and to disseminate information to partners as appropriate
To oversee the development and maintenance of appropriate external communication tools including the website, events and publicity materials in liaison with the NIHR and other appropriate School/College/University staff.
To work with the Unit partners to secure further research funding, to develop the portfolio of studies including:
•    Working closely with Institute Research Facilitators and other members of the R&KT Office to identify suitable funding opportunities for Centre staff
•    Ensuring project management support for strategic research grant applications by liaising with Research Facilitators and the R&KT Office
•    Monitoring and evaluation of the Unit's research activity and metrics to identify research opportunities, development of which to involve close working with the Institute Research Facilitators
Required Knowledge, Skills, Qualifications, Experience 
•    High calibre candidate with biological/medical/health sciences first degree or significant directly relevant experience
•    Relevant higher degree or equivalent research/administrative experience
•    Significant administrative experience in the biomedical/health sciences area, ideally gained in a University, Higher Education (HE) or NHS hospital setting
•    Excellent organisational skills including the ability to implement effective project management systems.
•    Excellent written and verbal communication skills, with the ability to write clearly and concisely (particularly in report writing), and to communicate with a wide range of people at all levels
•    Experience of managing staff to deliver high-quality support
•    Excellent inter-personal skills; ability to develop effective working relationships, building effective teams with a diverse range of people and external organisations with disparate goals
•    Good financial oversight skills including the ability to understand complex budgets and multi-partner projects
•    Strong ability to create, maintain and manipulate administrative spreadsheets and databases and to understand and interpret the information contained in them.
•    Excellent analytical skills (financial, situational and organisational) accompanied by strong risk assessment and mitigation abilities e.g. able to independently identify potential issues as well as propose and implement solutions.
•    Proven knowledge and understanding of biomedical/health research management issues such as research governance, ethical review, data protection, intellectual property
•    Detailed understanding of research grant application processes, and experience in co-ordinating large grant applications
•    Knowledge of research funding mechanisms in the UK or overseas
•    Excellent IT skills, particularly in spreadsheets and database management, and the ability to develop and implement output and outcome monitoring and reporting systems
•    Excellent ability to work proactively, with little supervision, under pressure managing conflicting priorities and to deadlines
•    Working in a multi-disciplinary environment
•    Excellent organisational and time-management skills
•    Ability to work independently and as part of a team
•    Demonstrable understanding to interpret and advise on complex legal requirements, governance arrangements and financial regulations for clinical research projects
•    Knowledge of the protected characteristics of the Equality Act 2010, and how to actively ensure in day to day activity in own area that those with protected characteristics are treated equally and fairly
•    Ability to travel to national and international meetings when required
Valuing excellence, sustaining investment 
We value diversity and inclusion at the University of Birmingham and welcome applications from all sections of the community and are open to discussions around all forms of flexible working. 
Primary Location
 GB-GB-Birmingham
Organization
 MDS – Research and Knowledge Transfer
Job Posting
 21.12.2021, 2:01:37 PM
Grade (for job description)
Grade 8
Salary (Pay Basis)
 42,149.00
Advert Close Date
 31.01.2022, 11:59:00 PM
Fixed Term Contract End Date
30.11.2025
Other jobs you may like