Job Description
Head of Birmingham International Academy – University of Birmingham – 98674 – Competitive salary
–
(
21000270
)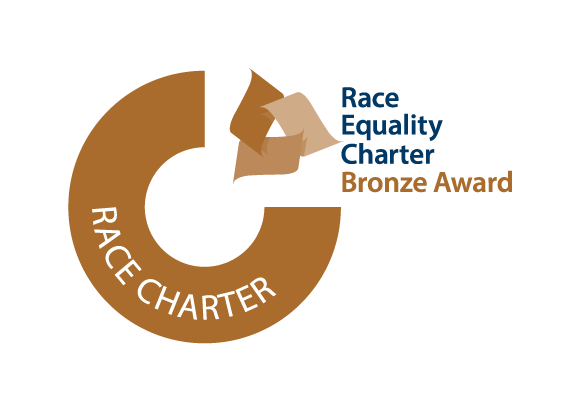 Position Details 
Birmingham International Academy
Location: University of Birmingham, Edgbaston, Birmingham UK
Competitive Salary for an outstanding candidate
Full Time and Permanent
Closing date: 8 February 2022
Background
The University of Birmingham's heritage as Britain's first civic university is combined with one of the most compelling and ambitious agendas in higher education. A comprehensive research-intensive institution comprising five academic colleges, with a turnover exceeding £750 million, Birmingham has world-class strengths across the disciplines, with excellent education and research. Bringing original thinking, a clear focus and rigour, Birmingham has a long history of civic, national, and global impact. Home to a diverse community of nearly 38,000 students from 150 countries, more than 8,000 staff and over 300,000 alumni, Birmingham is ranked in the top 100 universities globally and the top 20 in the UK. People are at the heart of what we are and do. We want to attract outstanding, inspirational, and talented people, support them to succeed, and celebrate their success.
The Birmingham International Academy (BIA) is a professional teaching unit within the University of Birmingham that delivers the International Foundation Pathway, Pre-sessional English and Academic English (In-sessional) for a growing cohort of international students. Formed in 2012, the BIA has seen major growth across all programmes and with a new partnership recruitment agreement in place should see significant growth in its International Foundation Pathway programmes over the next 5 years.  To accommodate this growth and as a critical aspect of the institutional strategic plans, the BIA is undergoing a major development programme and is seeking to appoint an inspiring and ambitious individual to lead this next phase of development.
Summary of Role
The Head of Birmingham International Academy (BIA) has responsibility for the leadership, development and success of the BIA. The Head of BIA has overall accountability for: all BIA staff; delivery of programmes and academic activities; and the effective and efficient deployment of resources.  The Head of BIA will provide: leadership that is innovative and inspiring; the required (high) academic standards for the BIA; and significant contributions to the advancement of education policy, practice, standards.  The Head of BIA works closely with, and is supported by, the BIA Director of Operations and Development in ensuring effective day-to-day management and delivery of all activities. The Head of BIA will report directly to the Pro-Vice-Chancellor (International), a member of the University's Executive Board, and is supported by a dedicated academic and professional services team.
The Head of BIA will have significant engagement and close collaboration with the University's five academic Colleges on the Edgbaston campus and with the University's Dubai campus, working with delegated representatives to ensure the BIA academic programmes are fit-for-purpose and equip students with the knowledge and skills they need to perform successfully in their subsequent chosen degree programme. The Head of BIA will work closely with the BIA Director of Operations and Development and other BIA staff to develop detailed academic and operational plans to manage the ambitious growth and change. These will be aligned to annual business planning discussions with the Provost and Registrar. The Head of BIA sits on the BIA Board, chaired by the Pro-Vice-Chancellor (International) and represents BIA in a number of senior forums.
This is a role for an inspirational leader who can lead, shape, and realise the growth agenda of the BIA. The Head of BIA is a senior role within the University, being a member of the wider University leadership team. As such, the Head of BIA will have a wide profile internally and external to the University. The Head of BIA will therefore have the seniority, educational expertise and gravitas needed for the role.
Main Duties
•    To provide leadership for the BIA, with overall accountability for all aspects of its operation to ensure that the mission, aims and objectives of the BIA are met within the overall context of the University's plans.
•    To be responsible for the development and delivery of a strategic plan for the BIA, supporting the growth agenda for the BIA and the University's 2030 strategic framework.
•    To work in close collaboration with senior College leadership, along with their designated BIA pathway leads, to ensure the academic programme meets the requirement for undergraduate study.  To ensure effective module/programme review and improvement across all areas.
•    To develop and lead on new opportunities for the BIA to support the University's ambitions for international student growth.
•    To ensure efficient management and operation of BIA taught courses including, course design and development, advertising and recruitment, maintenance of documentation, compliance with review and validation procedures, overall management of delivery and assessment, student admission, attendance and withdrawal.
•    To monitor the progress of the BIA against agreed objectives and targets identifying action to encourage continuous improvement and portfolio development, working with the BIA Director of Operations and Development and other colleagues, as appropriate.
•    To be accountable for efficient and effective financial management and use of resources in the context of the BIA Strategy and University policy, working with the BIA Director of Operations and Development.
•    To oversee the delivery of Foundation Pathways on the Dubai campus, liaising with the relevant teaching and academic staff to expand the portfolio of pathways and the number of programmes in Dubai increases.
•    To lead and inspire all BIA staff, and to develop and manage all direct reports.
•    To lead the BIA to develop and maintain active networks, internally and externally, nationally and internationally, so as always to improve the BIA in terms of its teaching provision, reputation and overall success.
•    To play an active role as a member of the BIA Board reporting on development and progress across all academic programmes.
•    Undertake teaching in their designated field, as appropriate.
Person Specification
•    Experience of strategic leadership across multiple programmes and subject disciplines working with a broad variety of stakeholders.
•    Extensive teaching experience at School, Further Education or University level, particularly with large international cohorts.
•    Detailed knowledge of International Foundation Pathways delivery in the UK context. Delivery of International VI form would also be considered.
•    Adherence to the highest academic standards is essential.
•    Evidence of delivering excellence in the design and delivery of teaching.
•    Demonstrable cultural sensitivity, tact and diplomacy with a vision for inclusivity.
•    Successfully managed major change to deliver academic outcomes and student number growth. An innovative and entrepreneurial approach is also highly desirable.
•    Energy/drive that inspires others to follow. A balance of strategic vision with operational attention to detail; ability to influence and engage others.
•    Delivers on commitments; resilience to stand by decisions and see them enacted.
•    Understanding of the big picture of University strategy and local concerns that can sometimes seem to be pulling in different directions. Comfortable working in both these arenas; sees synergies and is persuasive in moving issues on.
INFORMATION FOR APPLICANTS –  Saxton Bampfylde Ltd is acting as an employment agency advisor to the University of Birmingham on this appointment.
Candidates should apply for this role through our website at www.saxbam.com/appointments using code WBUL.
Click on the 'apply' button and follow the instructions to upload a CV and cover letter, and complete the online equal opportunities monitoring* form.
The closing date for applications is noon Tuesday 8 February 2022.
For further information about the role, please click here: https://www.download.bham.ac.uk/vacancies/98674.pdf
Valuing excellence, sustaining investment 
We value diversity and inclusion at the University of Birmingham and welcome applications from all sections of the community and are open to discussions around all forms of flexible working. 
Primary Location
 GB-GB-Birmingham
Organization
 Academic Services
Job Posting
 10.01.2022, 12:00:00 AM
Grade (for job description)
10 College Director of Operations
Advert Close Date
 08.02.2022, 11:59:00 PM
Other jobs you may like