Job Description
Full Time & Part Time – Campus – Services – 53862 – Band 200
–
(
210001F8
)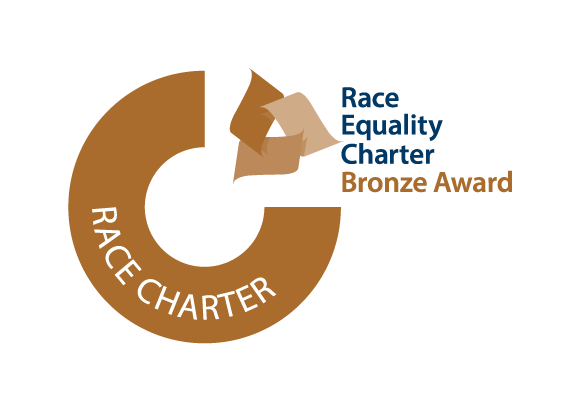 Position Details
Campus Services – Costa/Starbucks
Location: University of Birmingham, Edgbaston, Birmingham UK
Full time starting salary is normally in the range £18,333, with potential progression once in post to £20,299
Band 200
3 x Full Time – 1584 hours per year (36 hours per week)
1x Part Time – 34% FTE – 640 hours per year (20 hours per week for 32 weeks)
1 x Part Time – 42% FTE – 800 hours per year (25 hours per week for 32 weeks)
Closing date – 12th December 2021
Our offer to you
People are at the heart of what we are and do.
The University of Birmingham is proud to have been a part of the City of Birmingham and the wider region for over 100 years, and we are equally proud to be recognised as a leading global university.  We want to attract talented people from across the city and beyond, support them to succeed, and celebrate their success.
We are committed to helping the people who work here to develop through our sector-leading Birmingham Professional programme which provides all professional services staff with development opportunities and the encouragement to reach their full potential.  With almost 5,000 professional services jobs in a wide-range of functions in Edgbaston and in our campus in Dubai, there are plenty of opportunities for you to be able to develop your career at the University.
We believe there is no such thing as a typical member of staff and that diversity is a source of strength that underpins the exchange of ideas, innovation, and debate.  We warmly welcome people from all backgrounds and are committed to fostering an inclusive environment where diversity is at the heart of who and what we are, and how we work.
Supporting our people to achieve a healthy work/life balance is important both to our employees and to the success of the University and, depending on the role, we offer a variety of flexible working arrangements. We therefore welcome discussions on all forms of flexible working.  In addition, you will receive a generous package of benefits including 40 days paid holiday a year, one paid day a year for volunteering, occupational sick pay, and a pension scheme. We also have three high quality subsidised day nurseries.
The University is situated in leafy Edgbaston and there are excellent transport links to our beautiful campus, including main bus routes and a train station on site.  On campus we have a state-of-the-art sports centre with pool, shops, places to eat and drink, our own art gallery, museum and botanical gardens.
Find out more about the benefits of working for the University of Birmingham
Department Overview
The Business and Operations department offers a variety of outlets to staff, students and visitors across campus and also in student accommodation from small coffee shops to large restaurants.  We also provide hospitality services for conferences and events held on campus and further afield.
Job summary
You will be responsible for providing excellent customer service in any one of those areas/outlets.   This post will involve basic food preparation, the provision of a high quality food and beverage service, cash handling, cleaning and stock control, together with any other duties required to ensure the smooth running of the business and operations service we offer to our diverse range of customers.  In order to flexibly use resource you may be required to work elsewhere in the department or wider University.
Main duties
Customer Service
Greet and serve customers in a professional, responsive courteous, friendly manner, including answering queries and dealing with situations that arise, to deliver the highest level of customer service.
Building rapport with customers whenever possible and encouraging customer feedback.
Maintain a professional working relationship with all colleagues.
Business Requirements
Undertake basic food and beverage preparation to deliver quality products to the customer.
Ensure a correct standard of stock rotation is followed whilst maintaining adequate stock levels, adjusting orders as required and making sure that food products are used prior to the best before date.
Report any equipment failures and hazards to either the Supervisor/Manager/Supplier in a timely manner.
Ensure all portion controls are adhered to as directed by the Supervisor/Manager and in line with Operations Manuals.
Maintain control on all food and drink wastage and record as required.
Ensure that all Hazard Analysis and Critical Control Point (HACCP) hygiene and allergen recording systems and food and drink receipt procedures are carried out and correctly recorded.
Conform and adhere to all Health/Food Safety Codes of Practice and Control of Substances Hazardous to Health (COSHH) regulations at all times.
Assist with the transportation of commodities and equipment from one location to another as required, following hygiene and health and safety protocols.
Operate electronic point of sale (EPOS) terminals and handle cash effectively, including opening and end of day procedures, cashing up and ensuring the security of all monies; if required in secure areas.
Perform cleaning tasks to a high standard at all times, following standard operating procedures, ensuring the regularly removal of rubbish as necessary and ensuring a clean environment.
Ensure the thorough cleaning of all equipment, utensils, crockery, glassware, walls, fridges, tables and accompaniments and all work areas and surfaces and to ensure they are sanitised before the end of each shift.
On occasion, you may be required to place orders for food and commodities, and/or undertake stock takes as directed by your manager.
If serving alcohol, ensure compliance with the relevant licensing laws.
Team Work
Actively seek opportunities to increase sales by upselling products and make recommendations as directed by your manager.
Participate in any training and development activities as required.
Be supportive to colleagues.
Attend all team briefs/training and departmental meetings as required.
Be actively involved in an annual personal development review with your line manager/supervisor.
Undertake any other reasonable duties or requests (other than those stated in the job description) as requested by a senior member of staff including driving UoB vehicles when required (if you hold a clean driving license).
Treats everyone with dignity and respect, supporting equality and valuing diversity.
Operational requirements
Contracts are annualised and based on 36 hours per week (or pro rata) inclusive of weekdays, weekends, bank holidays and closed days on a rota basis, including evening work activities. Operational windows will vary by business unit/activity. Hours will be defined in your contract of employment.
The postholder will primarily focus on one area – front of house, back of house or logistics. The postholder may be required to work in other areas of the business occasionally subject to business need.
To undertake works activities across all UoB campuses as requested that are commensurate with the grade and role activities to support the Division and wider UoB activities.
Required Knowledge, Skills, Qualifications, Experience
Experience and knowledge of working in a busy, customer facing role, with previous experience of working in a Barista environment being an advantage
A Level 2 Food Safety Certificate is desirable – although full training will be provided
A commitment to providing a quality service
Positive communication and interpersonal skills
Ability to work on own initiative or as part of a team
Ability to maintain a high standard of personal appearance.  Some parts of a uniform is provided for this purpose.
Work patterns may vary so a flexible approach to working hours and days is essential
Ability to learn and understand how diversity considerations affect own area (e.g.  Dietary requirements/dress code)
Full clean driving license desirable
Informal enquires to Alfredo Sanchez-Vazquez, email: Alfredo Sanchez-Vazquez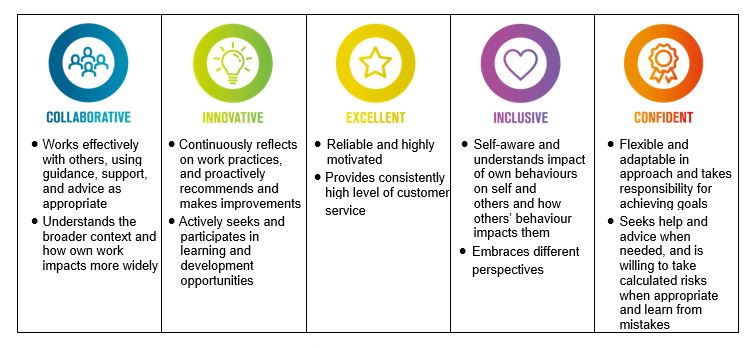 Valuing excellence, sustaining investment
We value diversity and inclusion at the University of Birmingham and welcome applications from all sections of the community and are open to discussions around all forms of flexible working
Primary Location
 GB-GB-Birmingham
Organization
 Campus Services
Job Posting
 18.11.2021, 2:23:28 PM
Grade (for job description)
Band 200
Salary (Pay Basis)
 17,665.00
Advert Close Date
 12.12.2021, 11:59:00 PM
Other jobs you may like