Job Description
– Social Policy – Grade 6 – 81181
–
(
2100026A
)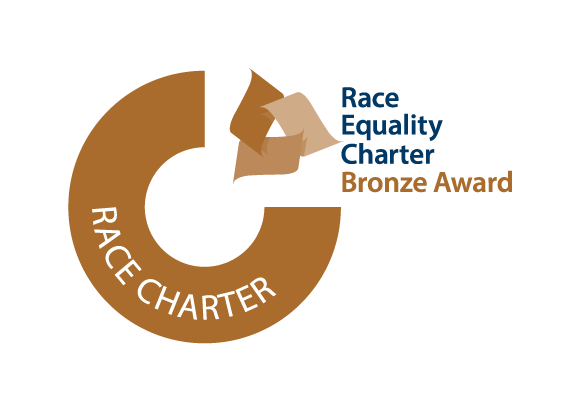 Position Details
School of Social Policy
University of Birmingham, Edgbaston, Birmingham UK
Full time starting salary is normally in the range £27,924 to £30,497. With potential progression once in post to £34,304 a year
Grade 6
Full time
Permanent
Closing Date: 9th December 2021
Job context 
The Universities of Birmingham and Manchester have been delivering the Elizabeth Garrett Anderson (EGA) programme since 2013 and also the Graduate Management Trainee Scheme, both programmes are externally commissioned by the NHS Leadership Academy (NHSLA). The participants comprise clinicians and managers from a wide range of NHS organisations across England, and the programme has won a number of prestigious awards.
The post holder will lead on events and be integral to maintaining the effective working relationships between the University and its external stakeholders which make the programmes such a success.
Job Summary 
The post holder will manage the 'events' and 'Digital Learning' streams of the EGA professional services team and all related activity, while providing strong deputising support for the 'Executive Head of Programme', to whom they will report. You will deliver a high quality professional services service to all participants on the NHSLA programmes as well as all external stakeholders. You would be expected to promote and demonstrate a high level of professionalism and tact at all times and the development and maintenance of excellent external relationships with the commissioner will be crucial to the role.
The post holder will work closely with members of the professional services team, academic staff and be part of the wider School of Social Policy Professional Services Management team. This post has direct line management responsibility.
Main duties 
Supporting Strategic Leadership of the EGA Professional Services Team and Programme Governance
•    Provide direct line management to members of the events and Digital Learning team and support the Head of Programme with management of the whole professional services team.
•    Recruit and line manage staff, providing continuous support, development, mentoring and training for the Events and eLearning team.
•    Promote equality and values diversity, acting as a role model and fostering an inclusive working culture.
•    Plan and make recommendations on team structures and recruitment strategies that ensure sufficient resources are available to deliver service. This includes maintaining documentation of processes, planning efficient workload allocations and ensuring essential work is covered in the event of absences.
•    Manage staff performance and address areas of concern confidentially and sensitively.
•    To work with the Executive Head of programme to maintain and develop excellent relationships with the University of Manchester and the client (the NHSLA) and to ensure that the appropriate levels of Professional Services support are deployed in order to meet the complexities of the programme in regard to events (for example high quality support to residential workshops).
•    To be responsible for monitoring events and residential budgets of the programme and all associated activities.
•    Work closely with the University of Birmingham Teaching Excellence and Higher Education Futures institute (HEFi), tapping into their digital and eLearning expertise to work with all Virtual Campus providers to enable programme delivery of shared goals (for example, organising and minuting regular cross-organisation working group meetings).
•    To work collaboratively with the Programme Directors at both universities and the Head of Programme to facilitate effective connections between contract and leadership development programme governance (e.g. preparation and support for residential workshop delivery and appropriate training and support for professional services staff working off-site).
•    Responsible for the training and communication of best practice for tutors, in relation to events and eLearning in conjunction with the programme directors.
•    To work closely with the external eLearning provider to ensure that a high level of service delivery regarding the programme's virtual learning environment is provided to programme participants according to contractual agreements.
•    To be a wider member of the School's Professional Service management team, working with the Deputy Teaching and Learning managers on cross School initiatives.
Working with External Stakeholders
•    Arrange and attend stakeholder meetings and ensure feedback of stakeholder responses and requests to the internal team are responded to within agreed timescales
•    Attend client-facing meetings, collaborative planning workshops and report to client on progress of events and eLearning activities on the programme.
•    Assess the nature, extent and quality of relationships with external stakeholders and joint providers and develop and maintain these relationships.
•    Understanding the needs of the wide range of stakeholders that the programme interacts with and addressing issues as they occur, along with managing conflicting interests with these stakeholders.
•    Identify and build strong working relationships with key stakeholders including the programme teams at the NHS Leadership Academy and in particular, the NHS Leadership Academy Digital team, to meet the strategic objectives of the EGA Programme.
•    To facilitate the effective escalation of any issues with stakeholder relations and in particular, the eLearning external provider, to the Executive Head of Programme and assist in problem solving these issues effectively.
General
•    To work with direct reports and the wider team to recommend and support the implementation of innovative solutions to improve service quality, efficiency and continuity introducing sustainable improvements where required of EGA Programme events and eLearning.
•    To work with the Head of Programme in the production of timely and useful management information for the programme to feed into the necessary governance frameworks.
•    To support the Head of Programme in submitting information as required to the Project Officer to ensure effective monitoring and reporting on all KPIs in the contract signed by both Universities.
•    To recommend and support the implementation of innovative solutions to improve service quality, efficiency and continuity and introduce long term, sustainable improvements. To identify areas of good practice to disseminate across the School.
•    To have oversight of all arrangements of events for the Anderson programme, ensuring quality assurance processes and financial invoicing in place, to include:
–    participant residentials, ensuring required materials provided and management of the programme evaluation processes;
–    tutor training events;
–    Anderson graduations;
–    Alumni events – working with the Universities alumni teams.
• To have oversight of the service delivery of the eLearning provision of the EGA Programme, acting as an escalation point for the Education Support Office for Digital Learning for any issues that may impact the working relationship with the external eLearning provider at the NHS Leadership Academy.
•    To work in accordance with the College of Social Sciences Professional Expectations Framework.
•    To work in accordance with and promote by example the University's Equality and Diversity policy.
•    To undertake any other duties as reasonably required by the Executive Head of Programme including deputising where appropriate and required.
•    Please note that travel in the UK and out of hours working will be required.
Person Specification
You will need to evidence:
•    Educated to Degree level (or equivalent level qualifications) – where no equivalent qualification is held, relevant work experience evidencing progression and development together with evidence of the transferable skills and ability to work at this level will normally be required
•    Significant practical experience in a similar role
•    Evidence of line managing staff with excellent management and leadership skills
•    A levels or an equivalent level 3 qualification, such as a Level 3 NVQ, or level 3 national diploma.
•    GCSEs to a minimum of grade C in English and Mathematics (or equivalent qualifications)
You will be:
•    Experienced in a role where you are expected to provide staff support, development, and motivation.
•    Significantly experienced in communicating and collaborating with all levels of staff and able to demonstrate a proven ability to set and maintain standards for your designated service, communicating your own expectations and possibly the expectations of senior colleagues.
•    Able to influence change and decision making by evaluating work and analysing the benefits, costs and risks of alternative scenarios.
•    Personally well organised, with high levels of team organisation skills, including the ability to ensure deadlines are met by prioritising the work of yourself and your team.
In addition to the above, you should be able to demonstrate and/or evidence the following:
•    Excellent written and verbal communication skills with a proven ability to communicate effectively with staff, students, and external stakeholders at a variety of different levels and from different professional backgrounds and recognise the different needs of the stakeholders.
•    Exemplary attention to detail and the ability to work confidentially, using judgement and making appropriate decisions within the constraints of the role.
•    The ability to act with tact and diplomacy when dealing with confidential matters concerning staff, colleagues, and students.
•    Proven IT literacy with demonstrable proficiency in the use of the Microsoft Office suite of programmes
•    The ability to work to tight deadlines in a collaborative team environment.
•    The ability to cope with change in a fast moving, dynamic environment and becoming comfortable with often changing University processes and regulations, making them accessible to the members of your team.
•    The ability to work with agility and flexibility to manage the programme events.
•    Evidence of working with a focus on excellence and continuous service improvement.
•    The ability to develop and manage service delivery capability to high standards.
•    Knowledge of the protected characteristics of the Equality Act 2010, and how to actively ensure in day to day activity in own area that those with protected characteristics are treated equally and fairly.
Please contact Janine Turner, Executive Head of Programme, j.turner.7@bham.ac.uk
Valuing excellence, sustaining investment
We value diversity and inclusion at the University of Birmingham and welcome applications from all sections of the community and are open to discussions around all forms of flexible working.
Primary Location
 GB-GB-Birmingham
Job
 Clerical/Administrative
Organization
 Social Policy
Job Posting
 18.11.2021, 12:00:00 AM
Grade (for job description)
Grade 6
Salary (Pay Basis)
 27,924.00
Advert Close Date
 09.12.2021, 11:59:00 PM
Other jobs you may like