Job Description
Corporate Partnerships Officer – Development and Alumni Relations Office – 97982 – Grade 6
–
(
210002GF
)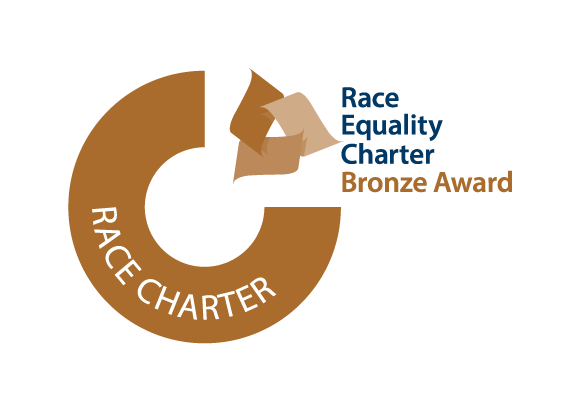 Position Details
Development and Alumni Relations Office
University of Birmingham, Edgbaston, Birmingham UK
Full time starting salary is normally in the range £27,924 to £30,497. With potential progression once in post to £34,304 a year.
Grade 6
Full time
Permanent
Closing date: 31 January 2022 (Interviews are currently scheduled to take place week commencing 7th February 2022)
Background
The Corporate Partnerships Officer post is part funded for the first year by a generous gift from Goldman Sachs to support the delivery of the Goldman Sachs Scholars' programme. This programme will provide 50 Pathways to Birmingham scholars per year the opportunity to engage and improve their employability through activities with Goldman Sachs. Due to the funding arrangement, part of the post holder's time will be spent managing the Goldman Sachs Scholars' programme, and the remaining time will be supporting the account management, stewardship, and coordination of other philanthropic corporate partners, as directed by the Head of Corporate Philanthropy.
We are an ambitious and successful research-intensive University (one of the top 100 research-led universities globally) and have produced 10 Nobel Prize winners.  Academics here are tackling some of the world's most pressing global challenges such as antibody testing and COVID-19, the impact of climate change on our woodlands and forests, issues caused by migration and displacement, the rise in youth mental health issues, and the prevention of needless maternal deaths in the developing world. Our students come from nearly 150 countries and our flagship outreach programmes mean that almost 25% of our student population come from disadvantaged backgrounds, one of the highest proportions in the UK. Philanthropy has always played an important role in shaping the University, most recently in 2015 when we closed the Circles of Influence Campaign, which raised £193 million, making it the largest HE fundraising campaign outside Oxbridge and London. Through 'Birmingham In Action', philanthropy will continue to play a vital role in delivering projects to change lives locally, nationally, and internationally.
Job Summary
Are you looking to build your career in Corporate Fundraising? Keen to join a growing Charitable Partnerships Team that loves to connect the best in academic research and education with leading donors?
Join us in the ambitious Birmingham In Action campaign, which commits to raising over £400 million of charitable funding and one million volunteer hours, positioning the University as one of the world leaders in University development.
We are recruiting a Corporate Partnerships Officer to support the Head of Corporate Philanthropy to maximise philanthropic funding from local, national, and global businesses. As the Corporate Partnerships Officer, you will have experience of managing and building a portfolio of donor relationships or corporate partnerships (preferably five – seven figure value) to deliver specific gift or financial ambitions. You will enjoy engaging with people from all walks of life (including high-level corporate professionals, academics, and students) to help deliver positive impact. Experience of successfully operating within and across Corporate, Higher Education, and wider Charitable sectors will be helpful. There will be opportunities for the successful candidate to help shape and develop the portfolio in conjunction with the Head of Corporate Philanthropy. For example, it is anticipated that corporate philanthropy will play a pivotal role in supporting scholarships, providing internships and mentors, research funding and wider knowledge transfer activities.
We are committed to supporting hybrid working and look forward to receiving your application.
Main Duties
The Corporate Partnerships Officer will excel in the following areas:
Corporate Partnerships and Account Management
Goldman Sachs
Coordinate the delivery and management of the Goldman Sachs Scholars' programme.

Manage the advertisement, selection and award processes for the Goldman Sachs Scholars' programme.

Responsibility for building a strong relationship with Goldman Sachs, acting as the first point of contact for the day-to-day administration of the scholars' programme.
Plan and prepare formal visits to campus by Goldman Sachs.
Coordinate and arrange the activities between Goldman Sachs and students e.g., internships, work experience, mentoring etc.
Other Corporate Partnerships
Personally account manage a portfolio of local & national corporate partnerships, maintaining close personal relationships.
In collaboration with the Donor Relations Team, play a leading role in the stewardship of key corporate relationships: understand, promote, and express thanks for the philanthropic relationship between the University and its corporate supporters.
Working with the Data and Insight Team, support the administration of corporate philanthropy funding managed by DARO as required, as well as monitoring gift spend managed by other departments across the University.
Complete any reporting requirements from corporate philanthropic partners, liaising with the relevant funding recipients internally across the Colleges and Professional Services.
Ensure, with the Head of Corporate Philanthropy, that agreed corporate philanthropic gift outcomes are delivered on time and effectively.
Act as an ambassador for the University, using internal and external networks for personal and institutional benefit.
Operational Planning
In collaboration with the DARO Communications Team, ensure that a suite of promotional materials suitable for industry engagement is developed, to include videos, web pages, and brochures.
Support the development of relevant high-level cultivation events and discovery days that will aid the expansion and strengthening of relationships with national and international corporate funders.
Recognise the distinct but complementary roles of Business; Public; Civic; Community; and Cultural Engagement within the institution, and understand how to leverage the benefits of each of these to enhance the University's offering to potential corporate philanthropy partners.
Understand the strategic ambitions of the Birmingham In Action campaign, wider institutional research strategies and the external funding climate, and use this knowledge imaginatively when considering how to prioritise project or application work.
Working Collaboratively 
Work with departmental teams across the campus (Careers Network, Outreach, Student Services, and Business Engagement Partners) to effectively account manage corporate partnerships.
Work in partnership with Gift Administration, Contracts, Legal, and wider Research Finance Teams to ensure corporate gifts are processed in alignment to donor wishes, financial regulations, and counted in compliance with the campaign methodology.
General
Maintain detailed records of all actions taken and information collected on the CRM database.
Support in ensuring all due diligence and gift acceptance procedures are fulfilled.
Support in ensuring adherence to relevant fundraising regulation and current data legislation with a commitment to the highest standards of ethical conduct.
Promote equality and values diversity acting as a role model and fostering an inclusive working culture.
Person Specification- Knowledge, Skills and Experience
Relationship Management and Communication
Evidence of managing corporate partnerships, or account management gained within a results-orientated environment such as fundraising, sales, marketing, or recruitment.
The ability to represent the University with confidence, diplomacy, and authority through excellent communication and interpersonal skills.
The ability to build strong working relationships, communicate effectively, and work collaboratively with senior individuals both internally and external to the University.
The ability to construct a variety of solicitation strategies and communicate effectively with a range of existing and potential donors.
Demonstrate self-awareness of own impact and modify behaviour accordingly, listening and responding constructively to the realities of others by using a range of communication skills and strategies.
Outstanding verbal and written communication skills including the ability to prepare information and reports for potential donors.
General 
A degree or equivalent professional qualification/experience.
Empathy with, and understanding of, the worlds of business and academia with the ability to match motivations.
A proven ability to remain positive, adaptable, and flexible when dealing with change and uncertainty.
Strong sense of professional integrity.
Good all-round IT skills including competence with MS Office and CRM databases.
The ability to work efficiently and effectively both in a team and independently.
Meticulous attention to detail with excellent understanding of written English and complex budgets.
Experience of working in a large, complex organisation.
Knowledge of the protected characteristics of the Equality Act 2010, and how to actively ensure in day-to-day activity in own area that those with protected characteristics are treated equally and fairly.
The flexibility and willingness to work unsociable hours (evenings and weekends) when required.
The determination to constantly exhibit the agreed values and behaviours of the University.
The ability to conduct themselves with tact and diplomacy.
For an informal discussion about the role please contact Jack Skinner, Head of Corporate Philanthropy, at J.W.Skinner@bham.ac.uk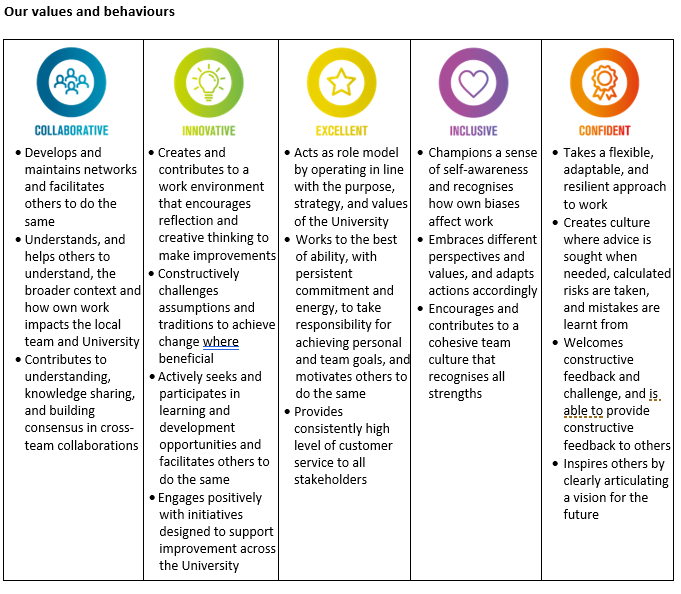 Valuing excellence, sustaining investment 
We value diversity and inclusion at the University of Birmingham and welcome applications from all sections of the community and are open to discussions around all forms of flexible working. 
Primary Location
 GB-GB-Birmingham
Work Locations
Birmingham Research Park Limited
Research Park
Vincent DriveEdgbaston
Job
 Clerical/Administrative
Organization
 Development and Alumni Relations Office
Job Posting
 10.01.2022, 12:00:00 AM
Grade (for job description)
Grade 6
Advert Close Date
 31.01.2022, 11:59:00 PM
Other jobs you may like