Job Description
Community Living Officer – Accommodation Services – 48064
–
(
2200019A
)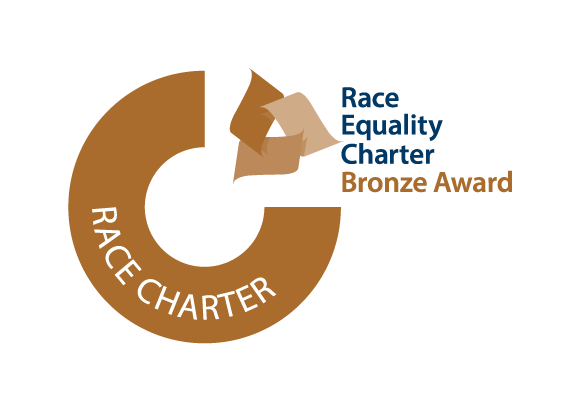 Position Details
Accommodation Services, Campus Services
Location: University of Birmingham, Edgbaston, Birmingham UK
Starting salary is normally in the range £24,291 to £26,094. With potential progression once in post to £30,207 a year.
Band 500
Full Time, Fixed Term contract for 6 months
Closing date: 10 July 2022
This role is also open as an internal secondment opportunity which would need to be agreed by your current line manager.
Our offer to you
People are at the heart of what we are and do.
The University of Birmingham is proud to have been a part of the City of Birmingham and the wider region for over 100 years, and we are equally proud to be recognised as a leading global university.  We want to attract talented people from across the city and beyond, support them to succeed, and celebrate their success.
We are committed to helping the people who work here to develop through our sector-leading Birmingham Professional programme which provides all professional services staff with development opportunities and the encouragement to reach their full potential.  With almost 5,000 professional services jobs in a wide-range of functions in Edgbaston and in our campus in Dubai, there are plenty of opportunities for you to be able to develop your career at the University.
We believe there is no such thing as a typical member of staff and that diversity is a source of strength that underpins the exchange of ideas, innovation, and debate.  We warmly welcome people from all backgrounds and are committed to fostering an inclusive environment where diversity is at the heart of who and what we are, and how we work.
Supporting our people to achieve a healthy work/life balance is important both to our employees and to the success of the University and, depending on the role, we offer a variety of flexible working arrangements. We therefore welcome discussions on all forms of flexible working.  In addition, you will receive a generous package of benefits including 40 days paid holiday a year, one paid day a year for volunteering, occupational sick pay, and a pension scheme. We also have three high quality subsidised day nurseries.
The University is situated in leafy Edgbaston and there are excellent transport links to our beautiful campus, including main bus routes and a train station on site.  On campus we have a state-of-the-art sports centre with pool, shops, places to eat and drink, our own art gallery, museum and botanical gardens.
Find out more about the benefits of working for the University of Birmingham.
Job context
Student Accommodation and Community is part of the Campus Services directorate at the University of Birmingham. Community Living sits within the Accommodation and Operations division of Campus Services. The University of Birmingham currently provides accommodation for c7000 students who are predominantly 1st year undergraduate and postgraduate students, the vast majority of 2nd and 3rd year students live in the neighbouring community in private sector housing.
Job summary
The Community Living Officer will work primarily within Community Living but will also work closely with members of the Accommodation Services team to enhance customer experience. In addition to our own accommodation provision, we also work to support students who are moving from university provided accommodation to Private Sector accommodation, and are a liaison point for matters relating to the local community, both of which form the specialist aspect of this role. The role will be responsible for delivering a Private Sector accommodation service to all students and staff members of the University of Birmingham.  You will be joining the Community Living team who are based in the Community Living hub, in Bournbrook Pavilion.
Main duties
Private Sector Work – external relationships.
Managing Private Sector administration and recording of advice using StarRez, the University's comprehensive accommodation software.
Responding to customer inquiries relating to the full range of private sector accommodation issues either in person, via email or telephone.
To lead on the development and delivery of Private Sector welcome week and other community based welcome events in term one.
Work with other key stakeholders (the Guild of Students, student services, local lettings agents and landlords) to deliver the Rent Right campaign and programme of activities, to include the Tenancy Turnover weekend, a private sector housing information season, and other events.
To coordinate and administrate the LMS (lettings Membership Scheme), including organising meetings, building good relationships with landlords and lettings agents, and managing queries and complaints.
On behalf of Community Living, to attend and have input into the MLAS (Midlands Landlord Accreditation Scheme) steering group.
To develop new areas of private sector work, under the guidance of the Community Engagement Manager, which engages with special user groups (e.g. care leavers, those with additional accessibility requirements).
To work within and keep up to date on all relevant housing legislation to assist members of the team with contract checking and providing advice on housing law (contracts) and landlord and tenancy rights.
Ensure all literature and accommodation guidance is up to date and accurate.
To engage in regular CPD with regards to changing housing legislation.
Participate in communication campaigns and activity
To represent Community Living at Open Days, Applicant Visit Days and Housing events, including delivering presentations to a varied and diverse audience
Input in relation to the delivery of Community Living marketing and promotion
Review and suggest content for use on the university website to ensure that students are provided with full and accurate accommodation information in a clear and engaging format
Have an active understanding of digital communication platforms in order to engage with our target audience and provide accurate and relevant information
Ensure good communication and effective information sharing with other departments in Student Accommodation and across the University and Guild of Students.
Wider Community Living support
To work alongside the Community Engagement Manager to support the delivery of the Community Living strategy.
 To work alongside the wider Accommodation Services team and, as appropriate and with the direction of the Community Engagement Manager, to support the work of the wider team during busier periods such as allocations.
To deputise for the Community Engagement Manager at events and meetings, as needed and appropriate.
Delivering operational plans and events within the Community Living Strategy
 Other
To abide by all University policies and procedures including Health and Safety, financial, IT and GDPR to respect customer confidentiality
To attend statutory training including fire safety
To attend job chats, team briefings and annual personal development reviews to ensure that your performance is discussed with development maintained
Any other duties commensurate with the grade of the post that may be required from time to time
Required Knowledge, Skills, Qualifications, Experience
Educated to A Level standard, or equivalent level 3 qualification such as a Level 3 NVQ, or level 3 national diploma or relevant work experience evidencing the skills and ability to undertake the role.
Minimum of grade C/4 in Mathematics and English at GCSE or equivalent level 2 qualifications.
Highly proficient IT skills, including the MS Office and website editing software. You should be confident and able to quickly learn new IT skills and software packages as required.
Proven ability to plan ahead and anticipate requirements, proactively planning own (and sometimes others' workloads) to manage time effectively, progress tasks concurrently and work to deadlines.
Ability to understand problems that arise in a Private Sector environment and provide a satisfactory resolution.
Excellent verbal and written communication skills, including the ability to write for different audiences, and to required deadlines.
Excellent interpersonal skills. You must inspire confidence and command authority with a range of colleagues and provide excellent customer service at all times.
A high degree of professionalism, tact, and diplomacy, and the ability to exercise discretion regarding the handling and management of sensitive information/issues.
A high degree of initiative, personal judgement, resourcefulness, flexibility, and a self-motivating approach.
Ability to work effectively in a large, complex organisation, and to develop a good understanding of how the University and higher education institutions work.
Ability to understand policy and procedures and how to apply these.
Understands the importance of equality and diversity in the workplace.
Ability to identify and respond to equality and diversity issues in line with relevant policies and procedures.
Previous experience within a residential, facilities or front of house environment is desirable
Informal enquires to Claire Bent, email: c.e.bent@bham.ac.uk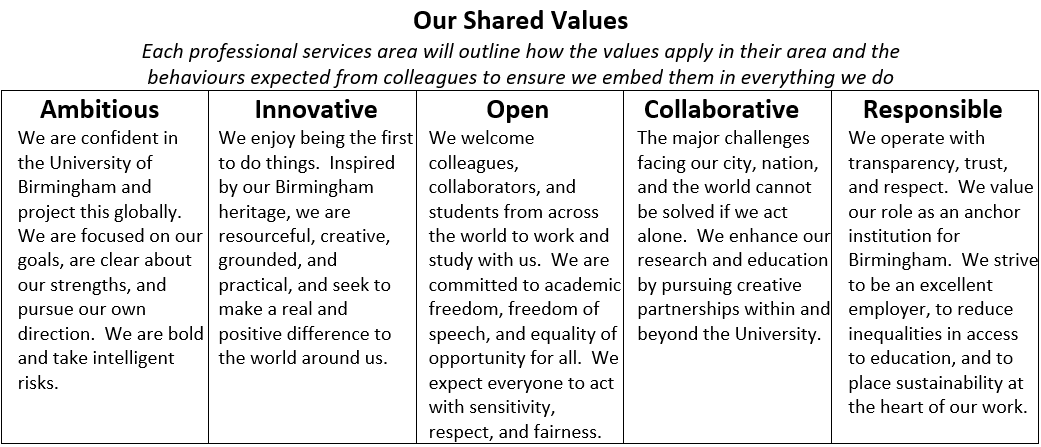 Valuing excellence, sustaining investment
We value diversity and inclusion at the University of Birmingham and welcome applications from all sections of the community and are open to discussions around all forms of flexible working.
Primary Location
 GB-GB-Birmingham
Work Locations
Living – Ground Floor University Centre
University of BirminghamEdgbaston
Job
 Clerical/Administrative
Organization
 Campus Services
Job Posting
 22.06.2022, 11:52:35 AM
Grade (for job description)
Band 500
Salary (Pay Basis)
 24,291.00
Advert Close Date
 10.07.2022, 11:59:00 PM
Fixed Term Contract End Date
20.12.2022
Other jobs you may like