Job Description
Clinical Lecturer in Neurology – Institute of Metabolism and Systems Research – 1012 – Clinical Post
–
(
2100025F
)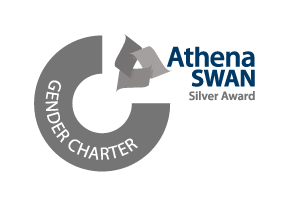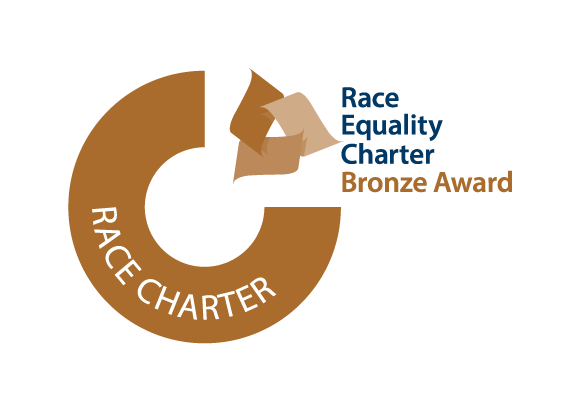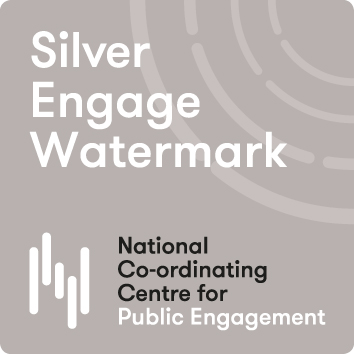 Position Details
Institute of Metabolism and Systems Research, College of Medical and Dental Sciences
Location: University of Birmingham, Edgbaston, Birmingham UK
Full time starting salary is normally in the range £34,563 to £59,845.
Clinical Post
Full Time / Fixed Term Contract for up to 4 years or until CCT, whichever comes sooner
Closing date 31 January 2022
Job Summary
This position will be based in the Institute of Metabolism and Systems Research (IMSR), College of Medical and Dental Sciences to support the area of Neurology health research and teaching portfolio.  The research area has a broad portfolio of clinically based and basic science research.
Research activity will focus upon one of all potential areas of Neurology currently ongoing in the Institute.  The post provides the opportunity for higher and advanced sub-specialist training in Neurology alongside pursuing an academic research career and contribution to teaching.  The clinical duties of the post will rotate between the Queen Elizabeth Hospital, University Hospital Birmingham NHS Foundation Trust (UHBFT), and Sandwell and West Birmingham Hospitals NHS Trust.
It is anticipated that the successful applicant will undertake a programme of research in line with the current research interests within the Metabolic Neurology group within the College of Medical and Dental Sciences, University of Birmingham. The institute houses a significant number of internationally and world leading researchers and has one of the nation's leading track records at obtaining prestigious career development and career establishment fellowships by major funders, including clinician scientist and senior clinical research fellowships from MRC and Wellcome Trust.
During the 50% clinical training allocation of the post, the postholder will have responsibilities for the care of inpatients and outpatients with the full range of neurology, and teaching and assessment of medical students and postgraduate students.
For the 50% academic research and teaching component, it is anticipated that the successful applicant will undertake a programme of research in line with the current research interests within the Metabolic Neurology Group lead by Professor Sinclair, University of Birmingham.  We champion the academic clinical integrated training pathway and host trainees in neurology throughout their career development.
The IMSR offers a highly multi-disciplinary collaborative environment that combines leading excellence in neurology particularly intracranial pressure dynamics, headache, idiopathic intracranial hypertension, metabolic, neuro-endocrine research with mass spectrometry-based and computational systems science approaches. Our researchers employ a combination of in vitro and in vivo models, human in vivo physiology, innovative metabolic and imaging approaches, experimental medicine studies and clinical trials.
There are 3 research themes linked to Neurology within the IMRS, all of which have synergistic overlap with each other and other research areas of excellence:
Idiopathic intracranial Hypertension and metabolism
Headache, metabolism, and neuroendocrinology
Traumatic brain injury and post traumatic headache
The Metabolic Neurology research group is led by Dr Alex Sinclair and focuses on idiopathic intracranial hypertension (IIH) and neuroendocrine aspects of headache. They use in vitro and in vivo models to assess pathogenic pathways and novel therapeutic strategies which modulate intracranial pressure. They are currently running a number of clinical trials related to IIH. 1) UK Randomised controlled trial comparing cerebrospinal fluid shunt with dural venous sinus stenting to treat site threatening IIH 2) UK Randomised controlled trial evaluating the efficacy of a GLP-1 receptor agonist to treat IIH 3) Prospective longitudinal evaluation of clinical outcomes in IIH through the National IIH Database: IIH LIFE study (funded by HQIP). Linked translational studies evaluate IIH aetiology and disease biomarkers. Human physiology studies are assessing headache and intracranial pressure mechanisms. In vivo studies are utilising optogenetic mouse models to study cortical spreading depression and intracranial pressure. We are also exploring the use of GLP-1 receptor agonist to reduce intracranial pressure during long duration space flight in collaboration with NASA. Professor Sinclair  runs the headache service and the multidisciplinary IIH service at University Hospital NHS Foundation Trust.
The IMSR is the academic home to 35 internationally and world-leading principal investigators focussing on the areas of metabolic research in an integrated multi-disciplinary approach.
The IMSR contributes to strategic leadership for and houses some of the specialist facilities of the University of Birmingham Metabolomics Core  www.birmingham.ac.uk/metabolomics that comprises unique expertise and technological capacities delivered by the Phenome Centre Birmingham (recent £7.3M MRC Clinical Infrastructure award), the Steroid Metabolomics Analysis Core, the Metabolic Tracer Analysis Core, the NERC Metabolomics Node, the Advanced Mass Spectrometry Facility and the Biomolecular NMR Facility.
Our science is translated into health via the Birmingham Health Partners' dedicated translational research centres. We pride ourselves that we can offer research approaches that can cover the entire translational cascade, from cell-based and animal in vivo model studies through to experimental medicine and clinical trials, providing the opportunity for broad research training and translationally integrated working. The successful applicant will have access to all state-of-the-art technologies and expertise to facilitate the development of their research career at the cutting edge of Neurology and Metabolic Medicine.
The College houses state-of-the-art technologies and expertise to facilitate the research career of the successful applicant, with ready access to core technologies including DNA sequencing, proteomic and metabolomic facilities, and advanced imaging facilities.
The Wellcome Trust Clinical Research Facility (WTCRF) at QEHB provides a broad range of clinical research facilities including dedicated inpatient and outpatient accommodation, staffed by trained personnel and soon to be linked to an HTA approved tissue bio-repository.  The WTCRF also comprises a paediatric satellite in the Birmingham Children's Hospital and a recently launched mobile research facility, the Health Research Bus, for outreach to the community. The Clinical Trials Unit within the College is one of the largest in the UK and provides access to essential skills (statistics, trial design, randomization, and outcomes) for clinical trial activity.
The research interests of a successful candidate will be paramount, and flexibility of research training and area of research modified to support the individual.
Main duties
Clinical and Research activity balance
Clinical and research activity will be a 50:50 split between clinical and academic sessions. Time may be split to undertake 10 fixed clinical sessions every other week and remaining time will be available for research, with appropriate contributions to undergraduate teaching (small group teaching, lectures). Alternatively clinical and academic sessions may be split 50:50 on a weekly basis. Time in post is recognised 100% to contribute to CCT accreditation and clinical competencies will be assessed annually at the ARCP assessments in the usual way. The on-call neurology commitments will be in accordance with the Hospital Specialist Registrar rota.
Flexibility will be given to whether the Clinical Lecturer post would be appointed as clinical ST 3-5 or more experienced.  The person though must show commitment to an academic career in Neurology. The post-holder will normally remain in post until CCT is achieved or for a period of 4 years.
Description of research component of programme.
There will be flexibility to allow the successful candidate to develop their research interest within any of the research areas (both clinical and basic science/laboratory-based work) with in the Metabolic Neurology Research group.
It is required that prospective candidates have research experience and ideally research training. Ideally, the candidate will have completed or been awarded a postgraduate degree (usually PhD). The candidate should have peer reviewed publications and will be expected to achieve a significant number of publications in peer reviewed journals and to prepare for a postdoctoral career development fellowship (e.g. Wellcome/MRC/NIHR postdoctoral or clinician scientist fellowships).
Description of clinical training component of programme
The opportunity of exposure to a full range of Neurology training opportunities will be offered.  Successful candidates will be on an on-call full 'shift' rota and where possible on-call duties will be arranged to fall outside academic time.
Status: For 'on-call' the clinical lecturer, as an SPR will follow the training hospitals policies.
Out of Hours commitment: The basic working week is 40 hours. In addition, the post-holder will be expected to undertake out of hours on-call commitment that will vary depending on the duties of the post but will not exceed the limits defined in the Terms and Conditions of Service paragraph 20.
Person Specification
Essential
Professional Experience
Education
Experience of teaching medical undergraduates
Small group teaching
Training/Specialist skills
Computer literate with Word, Excel, EndNote
Research
Have good quality publications
Special aptitudes/abilities
Ability to work in a team-orientated environment and to work without friction with colleagues
Motivation and disposition
Motivated to take forward the specialty
Committed to a career in academic medicine
Ability to work independently and in a multidisciplinary team
Desirable
Professional experience
Experience of ST3 or greater
MRCP (Part 3)
Ideally be within 6 months of completion of higher degree (PhD or MD) and registered as such with a UK EU University
Hold a NTN or able to benchmark to attain for the post
Education
Design of undergraduate curriculum
Experience of development of lesson plan for teaching sessions
Training/Specialist skills
Experienced in the use of Prism/GraphPad software
Research
Demonstrate the ability to attain funding from peer review grant bodies (i.e. MRC, HTA, etc)
Special aptitudes/abilities
Ability to develop new techniques and assess their worth
Motivation and disposition
Friendly, non dictatorial relationship with staff
The University is committed to safeguarding and we promote safe recruitment practice, therefore all associated pre-employment checks will be undertaken before any appointment is confirmed.  Due to the nature of the work undertaken in this role all successful applicants will be subject to a satisfactory Occupational Health and DBS clearance prior to appointment.
Further particulars can be found here: http://www.download.bham.ac.uk/vacancies/jd/MDSFPs.pdf
For further information please contact Professor Alex Sinclair A.B.Sinclair@bham.ac.uk
Valuing excellence, sustaining investment
We value diversity and inclusion at the University of Birmingham and welcome applications from all sections of the community and are open to discussions around all forms of flexible working
Primary Location
 GB-GB-Birmingham
Work Locations
Medical School Level 2 West
University of Birmingham
College of Medical & Dental SciencesIBR Wolfson Drive Medical School
Organization
 Metabolism and Systems Research
Job Posting
 07.01.2022, 8:09:53 AM
Grade (for job description)
 Clinical teaching and research academics below the level of consultant
Salary (Pay Basis)
 34,563.00
Advert Close Date
 31.01.2022, 11:59:00 PM
Fixed Term Contract End Date
03.08.2025
Other jobs you may like