Job Description
Chair in Finance – Birmingham Business School – 99220
–
(
220000D6
)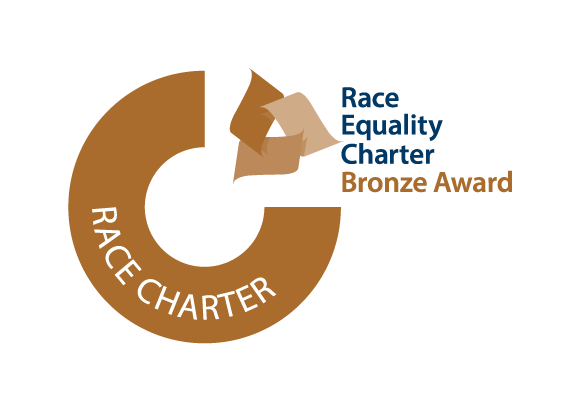 Position Details
Birmingham Business School
College of Social Sciences
University of Birmingham, Edgbaston, Birmingham UK
Grade: Professorial 
Competitive salary for an outstanding candidate
Closing Date: 31 August 2022
This is an open call and applications will be reviewed during the course of the advertising period.
Applicants are encouraged to apply or get in touch for an informal discussion at their earliest convenience.  We reserve the right to close the vacancy early, should we find a suitable candidate before the closing date.
For further information about the role, School and College, please click on this link:  https://www.download.bham.ac.uk/vacancies/99220.pdf
The Birmingham Business School
Birmingham Business School (BBS) is a dynamic and internationally-focused Business School offering programmes across the full range of business and economics disciplines. The School has been a major player in business education for more than a century and we continue to invest in our academic staff and facilities as we work towards our ambition of becoming a Top Ten UK and internationally recognised Business School.
Our world-class research and teaching provide the insights, ambitions and skills to shape more responsible business strategies and our vision is to promote curiosity and thought leadership for responsible business. The School recently opened a £25m extension to University House, home to BBS, meaning that all our Faculty are now located in one prestigious building. The School currently comprises six departments and employs over 240 academic faculty, around 110 professional services staff and has around 6000 students on its programmes in Edgbaston, Dubai and Singapore.
The Birmingham Business School is strongly committed to equality, diversity and inclusion and is particularly seeking applications from underrepresented groups. Applications will be assessed against the stated criteria and on merit.
Summary of Role
We are open to applications from researchers working in any area of Finance. The Department has concentrations of researchers working on corporate finance, asset pricing, and financial intermediation. We are searching for an individual who has a consistent track record of publishing interesting articles in leading finance journals, grant capture, successful PhD supervision, and an impactful research agenda that influences stakeholders. In addition, you will contribute to teaching and leadership within the Department, and mentor junior faculty members.

What we can offer you
•    Our ambition is to be known internationally for research excellence with a critical mass of quality researchers
•    Freedom, and the support, to pursue your intellectual interests and work across disciplines to produce exciting research
•    A collegiate department with a lively research environment featuring colleagues who are editors and co-editors of leading academic journals, a history of grant capture (e.g. ESRC, Leverhulme, British Academy), publications in top international journals (e.g. Journal of Financial Economics, Management Science, Review of Financial Studies), and impactful research on stakeholders
•    A world top-100 ranked department 
•    Support teams that provide support for external engagement, research grant applications, and personal development
•    A diverse and inclusive environment to work in
Job Description
Summary 
We are seeking an outstanding candidate in the field of finance who is a leading researcher and educator. You will have an excellent portfolio of articles published in leading Finance journals and related fields, grant capture, and research that influences both the academic literature and stakeholders. The post holder will also make a significant contribution to teaching and learning, contribute at a high level to leadership and management activity, and act as a role model in respect of citizenship.
Main Duties
Research 
•    Develop, plan and lead research activities/programmes of outstanding quality in Finance; 
•    Publish high-quality innovative, distinctive and significant outputs which are considered to be world-leading in terms of originality, significance and rigour;
•    Regularly contribute to other research-related activities such as international conferences, keynote speaker invitations at conferences;
•    Provide leadership on the generation of research income, supporting colleagues to maximise funding opportunities, promoting collaboration with external researchers and organisations;
•    Maintain a sustained track record of income generation appropriate to the discipline to support own work;
•    As appropriate for the discipline, lead a major research group, managing people and resources to deliver an ambitious research vision;
•    Provide outstanding supervision to research students;
•    May lead consultancy projects and/or advise external organisations, based on research and reputation in the subject area;
•    Participate actively in the development of the research strategy in the Department/School/College as appropriate; 
•    Lead the development of strategies, policies and procedures which have a positive and quantifiable impact on equality, diversity and inclusion.
Education 
•    Develop, plan and lead high quality education activities;
•    Develop high-quality, inclusive and academically challenging practice in research-intensive teaching, learning and assessment;
•    Deliver high quality portfolio of innovative, engaging and inspirational teaching which is accessible to all;
•    Contribute to curriculum design to ensure the offer is contemporary, inclusive, engaging, international and academically challenging;
•    Lead innovative approaches to digital resources/environments and support colleagues to use them in the delivery of teaching, learning and assessment;
•    Provide outstanding project/dissertation supervision;
•    Develop and lead collaborative working arrangements with colleagues across the Department, School and wider University to deliver outstanding teaching.
Leadership, Management and Citizenship  
•    Lead and manage major activities in the School/College/University.   This may be in relation to one or more of the following:
    –   external partnership activities/collaborations;
    –   playing an important leadership role in the Department of Finance, Birmingham Business School, or the College of Social Sciences
    –   developing institutional policies and practice;
    –   leading activities contributing to a positive and inclusive community spirit across the School/College/University;
    –   using position and influence in order to ensure that others engage positively with the University's Strategy;
    –   leading, developing and motivating colleagues using mentoring and coaching skills;
    –   proactively supporting Equality, Diversity and Inclusion activities.
Person Specification 
The post holder will have an outstanding and sustained profile of achievement evidenced by the following:
•    PhD in Finance (or a related field) or equivalent qualification or an equivalent body of work; 
•    A substantial record of international quality outputs; 
•    An excellent and widely recognised reputation amongst peers internationally;
•    Proven ability to plan and lead the delivery of research;
•    A sustained record of attracting significant funding, as appropriate to the discipline;
•    A track record in translating research into impact on other scholars and on the wider community through publication, engagement with policy and practice, consultancy and advisory work;
•    A track record of attracting and successfully supervising high quality doctoral students;
•    A proven ability to develop and lead the delivery of innovative research-led teaching, learning and assessment;
•    A proven ability to lead curriculum design and implementation; 
•    Willingness to engage in teaching-related CPD;
•    Evidence of innovative approaches to digital resources/environments;
•    Evidence of high-level leadership and management contributions; 
•    Evidence of high-level successful collaborations (whether research, teaching or other);
•    Evidence of proactively engaging in citizenship activities;
•    Evidence of working with others for the greater good of the academic discipline and institution.
Informal enquiries can be made to Professor Danny McGowan, Head of the Department of Finance, D.McGowan@bham.ac.uk
Valuing excellence, sustaining investment 
We value diversity and inclusion at the University of Birmingham and welcome applications from all sections of the community and are open to discussions around all forms of flexible working. 

Primary Location
 GB-GB-Birmingham
Job
 Academic Non-clinical
Organization
 Birmingham Business School
Job Posting
 02.03.2022, 12:33:33 PM
Grade (for job description)
Professor Band 1
Advert Close Date
 31.08.2022, 11:59:00 PM
Other jobs you may like