Job Description
Position Details
Apprentice Technician
Location: University of Birmingham, Edgbaston, Birmingham UK
Full time starting salary £16,800. per annum rising to £21,000. after 12 months in post
Apprentice Band 400
Fixed term contract for 4 years
Engineering Technician Level 3 apprenticeship standard
Closing date – 10th August 2022
Our offer to you
People are at the heart of what we are and do.
The University of Birmingham is proud to have been a part of the City of Birmingham and the wider region for over 100 years, and we are equally proud to be recognised as a leading global university.  We want to attract talented people from across the city and beyond, support them to succeed, and celebrate their success.
We are committed to helping the people who work here to develop through our sector-leading Birmingham Professional programme which provides all professional services staff with development opportunities and the encouragement to reach their full potential.  With almost 5,000 professional services jobs in a wide-range of functions in Edgbaston and in our campus in Dubai, there are plenty of opportunities for you to be able to develop your career at the University.
We believe there is no such thing as a typical member of staff and that diversity is a source of strength that underpins the exchange of ideas, innovation, and debate.  We warmly welcome people from all backgrounds and are committed to fostering an inclusive environment where diversity is at the heart of who and what we are, and how we work.
Supporting our people to achieve a healthy work/life balance is important both to our employees and to the success of the University and, depending on the role, we offer a variety of flexible working arrangements.  We therefore welcome discussions on all forms of flexible working.  In addition, you will receive a generous package of benefits including 40 days paid holiday a year, one paid day a year for volunteering, occupational sick pay, and a pension scheme. We also have three high quality subsidised day nurseries.
The University is situated in leafy Edgbaston and there are excellent transport links to our beautiful campus, including main bus routes and a train station on site.  On campus we have a state-of-the-art sports centre with pool, shops, places to eat and drink, our own art gallery, museum and botanical gardens.
Find out more about the benefits of working for the University of Birmingham
Apprenticeship summary
The apprentice will primarily work and learn in the School of Engineering in the Civil engineering department and NBIF (National Buried Infrastructure Facility). The apprentice will be involved in teaching and research across the School where they will learn to perform technical support duties and be trained in the use of a range equipment and techniques, under the day to day supervision of experienced technical staff as designated by the Technical managers. They will attend college (day or block release) and follow a pre-determined programme of formal training.
Main duties the apprentice will learn
•    A basic knowledge of health and safety to be able to work safely and not endanger others.
•    Cleaning and tidying work areas including emptying bins and sweeping floors.
•    Following instruction, operation of machine tools including lathes, milling machines and wood cutting equipment.
•    After suitable training, use of overhead cranes to aid in the building of experiment rigs, moving materials and test pieces. Following instruction, banks person for cranes and forklifts.
•    Following instruction, various soldering and plastic welding techniques.
•    Following instruction, perform general maintenance on machines and equipment (with guidance).
•    Following instruction, to prepare samples and materials for taught classes
•    Learn from researcher students how to use various scientific equipment so this knowledge can be passed on to others
•    Manual handling and correct and safe use of lifting equipment.
•    The basic elements of design and planning and the preparation of plans and records.
•    The use and variety of materials used in the construction of apparatus for use in teaching and research.
•    Access engineering information from the internet, looking at and beginning to adapt design drawings and be confident with email.
•    Undertake any other tasks across EPS as a whole that might reasonably be asked by the Operations Manager (Facilities) or Technical Manager and are suitable by way of knowledge or experience that can be achieved by a reasonable programme of training. E.g. Assist with the Engineering Education Scheme.
This apprenticeship would suit:
This post would suit someone with a keen interest in engineering who is looking to develop a career as a technician at one of the UKs leading Universities.
You will be an enthusiastic and keen learner who is reliable and dedicated to an apprenticeship that could launch your technical career.
Required Knowledge, Skills, Qualifications, Experience 
At least 5 good GCSE qualifications (grade A-C) to include Maths and English; physics would be desirable.
Computer literate, able to search the internet for information, use email, etc.
The post holder will be required to attend a day release college course for a relevant qualification in Engineering for technicians. Training in workshop skills, health and safety, equality, literacy, mathematics, basic information technology, hydraulics, pneumatics, waste disposal, sustainability, welding, sheet metal work, and gas bottles and regulators.
The post holder would be expected to follow instruction and respond effectively, and receive training and guidance from senior technicians at all times.
The post-holder must have an enquiring mind, have a positive, helpful attitude and an aptitude to solve mechanical problems.
Career Pathway
If successful in the apprenticeship there will be an opportunity to become a technician, there are many technical career pathways at the University including into management and specialisms.
For enquiries please contact apprenticeships@contacts.bham.ac.uk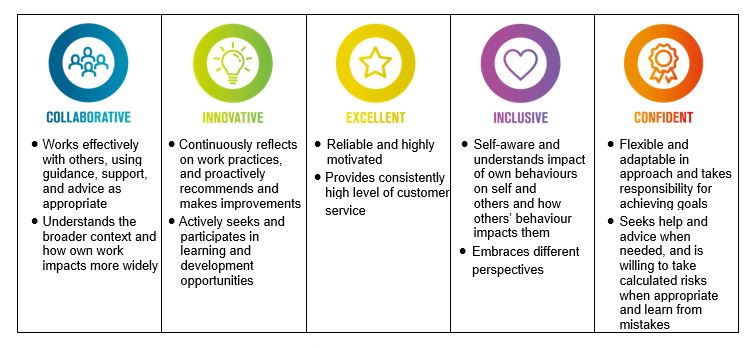 Valuing excellence, sustaining investment
We value diversity and inclusion at the University of Birmingham and welcome applications from all sections of the community and are open to discussions around all forms of flexible working.
Primary Location
 GB-GB-Birmingham
Work Locations
School of Engineering (Y8)
University of Birmingham
Edgbaston
Job
 Clerical/Administrative
Job Posting
 26.07.2022, 3:32:18 PM
Grade (for job description)
Apprentice Band 400
Salary (Pay Basis)
 16,800.00
Advert Close Date
 10.08.2022, 11:59:00 PM
Fixed Term Contract End Date
04.09.2026
Other jobs you may like